'Art Saves Us' is an online concert series in support of NHS Workers, launching on Friday 3rd April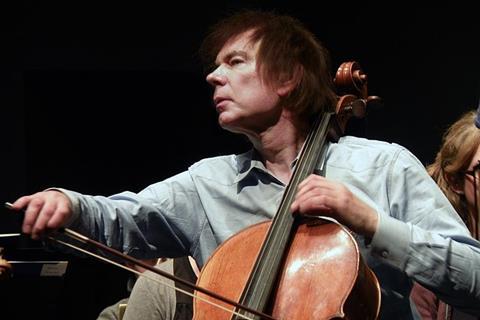 The cellist Julian Lloyd Webber is lending his support to a new online concert series initiative to support the work carried out by NHS staff during the covid-19 crisis.
Founded by Kailan Lucas, a Shanghai-born, London-based US lawyer and current Senior Advisor-Global Services for JAMS (an American alternative dispute resolution firm), 'Art Saves Us' will feature a mix of figures from the arts world, covering music, drama, poetry, ballet, story-telling and Chinese folk music, amongst other art forms. In addition to Lloyd Webber, it has received support from the poet Adonis (Nobel Literary Prize Nominee), the former Poet Laureate Sir Andrew Motion, the architect Patrik Schumacher (the Head of Zaha Hadid Architects practice) and the contemporary Chinese artist Xu Bing, from the China Central Academy of Fine Arts.
Each one-hour online event will be held on Fridays at 3pm UK time on Zoom. The first, on 3rd April, will mix video performances and artist interviews, featuring the English violinist, Andrew Bernardi from Trinity Laban Conservatoire of Music and Dance, the Chinese violinist, Chai Liang from the Central Conservatory of Music, China, as well as Lloyd Webber, Sir Andrew Motion, the young Chinese opera singer He Wu, and the Chinese artist and fashion designer Xu Rui.
Kailan Lucas, whose work with 'Art Saves Us' has already raised more than £32,000 for vital Personal Protection Equipment (PPE) to aid health workers at King's College Hospital NHS Foundation Trust said: 'The mission of 'Art Saves Us' is to use the unifying power of all aspects of the arts to raise funds and donate to people and organisations in need as a result of the outbreak of COVID-19. We hope that these on-line events can help illuminate the lives of many in such challenging times'.
Lloyd Webber commented: 'In these immensely difficult times, it's vital that we all pull together and demonstrate the power of music and all the arts - not only to build bridges between nations and demonstrate the power of our global connections - but to help raise money, in this case for our wonderful NHS staff, who are doing their utmost in the face of unprecedented adversity'.
Further events are planned for 10th, 17th and 24th April with more to be added in due course as the current health crisis unfolds. Event access will be £1 to help support the NHS.
Link to access event: https://zoom.us/webinar/register/WN_ziNjmaMPS7qSGA2RjSTsyQ