The violinist Jan Talich has died at the age of 74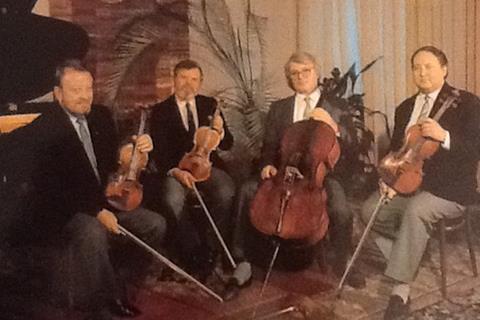 The violinist and violist Jan Talich, founder of the string quartet that he named after his uncle (the conductor Vaclav Talich), has died in Prague after a period of ill health. He was 74.
Talich, who studied the violin with Josef Micky at the Prague Conservatory, and with Ladislav Černý, founded the Talich Quartet in 1964. Initially acting as the ensemble's leader, he became its violist in 1970 when two viola players left in quick succession.
With his fellow quartet members, he toured all over the world, specialising in works by Czech composers - many of them contemporary - and winning several prestigious prizes, including Diapason d'or awards for recordings of Mozart and Beethoven string quartets. He continued to play with the quartet until 2000. His nephew now occupies the leader's seat.
Talich was also a member of the Czech Philharmonic and the Ardo Chamber Orchestra, and worked in the Czech Ministry of Culture's Music Studio.
His son posted the following message:
'With great sadness I would like to announce that my father Jan Talich sr., the founding member of the Talich quartet and one of the finest musicians I knew, died on the 16.4.
For those who would like to say goodbye personally, the service will be at Olšany, Ústřední obřadní síň on the 27.4. at 11.00.'