The viola da gamba player was 50 years old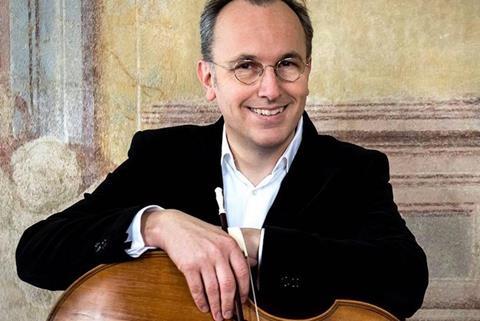 Petr Wagner, a virtuoso viola da gamba player, conductor and professor at Masaryk University, has died after a long illness. He was 50 years old.
Born in Prague, Wagner cello at the Prague Conservatoire with Josef Chuchro, before going on to study musicology at the Charles University in Prague and at the Royal Holloway University of London. There he was introduced to viola da gamba by Richard Boothby, an instrument he continued to study with Jaap ter Linden at the Akademie für alte Musik Dresden, and with Wieland Kuijken at the Royal Conservatoire in The Hague, where he received the Uitvoerend Musicus solo diploma.
As soloist, chamber and continuo player, Petr appeared at numerous festivals in Europe and further afield, not least Israel, Japan, Mexico. In 1998 he founded the Ensemble Tourbillon, a chamber group focusing on 17th and 18th century repertoire by composers including Couperin, Bach, Marais, Rebel, Purcell, Finger, Fischer and Handel. Over the course of his career, he collaborated with the New London Consort, the Musicians of The Globe, the Concerto Palatino, the Orfeo Orchestra, the Collegium 1704, the Ensemble Inegal, the Solamente naturali and the Musica Florea. He was regularly broadcast on Polish Radio, Czech Radio and TV, and the BBC, and featured on nearly 50 CDs – either as a soloist, chamber musician or conductor.
'In my opinion, Viola da gamba contains both elements: female and male. After all, it was considered the only musical instrument capable of equalizing the human voice - female and male - and its subtlest nuances,' Wagner said in an interview with Harmonie magazine five years ago. 'In these intentions, I would describe gamba as perfectly androgynous.," he added.
When not performing, Petr devoted his time to teaching viola da gamba at the Brno Masaryk University and Lidzbark Warmiski Early Music Summer School, and giving masterclasses in Prague, Düsseldorf and Moscow. He is survived by his wife, Alena Wagner.