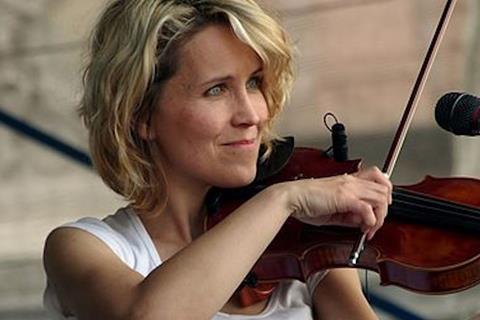 The Czech violinist and singer Jitka Šuranská, who was known for her interpretation of Moravian folk songs, has died of cancer, aged 41.
A graduate of the Šuranská Conservatory in Brno, Šuranská, who came from Kudlovice in the Zlín region of the Czech Republic, was a member of the Bohuslav Martinů Philharmonic in Zlín.
Since childhood, however, she had played in a dulcimer band, and she eventually made her name for performances which combined violin-playing and singing, drawing inspiration from Czech folklore.
She played for ten years in the Stanislav Gabriel Dulcimer Band. Later she started to perform as a soloist, and - from 2014 onwards - as a member of a trio, with the mandolin player Martin Krajíček and the double bassist, folk flautist and cymbal player Marian Friedl. With the trio she created a distinctive musical language based on Moravian folk music, but spiced with original instrumentation.
In 2018 she created a musical duo with Petr Uvira, guitarist of the Lada band. She also worked with the Women's Choir of Kudlovice.
'A good musician can change like a chameleon,' Šuranská told Brno Music Friendly City in October 2016. 'It is difficult, but for me it is very rewarding.'