The musician and conductor will take up the post in November 2020, succeeding Sharon Grigoryan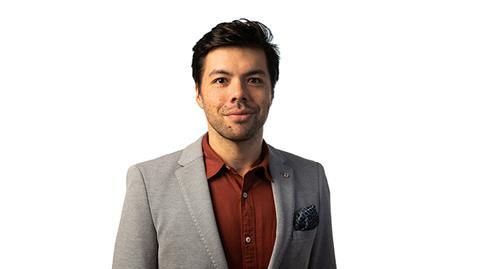 Cellist and conductor Michael Dahlenburg will be joining the Australian String Quartet in November this year. He will succeed Sharon Grigoryan, who is leaving the group after seven years.
Dahlenburg has previously toured with the quartet in 2018 while Grigoryan was on parental leave. He studied cello at the Australian National Academy of Music and at the University of Melbourne – Conservatorium of Music, studying with Molly Kadarauch, Howard Penny and Timo-Veikko Valve. He was a founder member of the Hamer Quartet, which won the first prize, audience prize and Musica Viva Grand Prize at the 2009 Asia-Pacific Chamber Music Competition, and has performed and studied across Australia and Europe.
'Many years ago, as a young cellist, I was fortunate enough to see the ASQ live in concert and to work with members of the group in masterclasses,' said Dahlenburg. 'This made an indelible mark on my musical studies and beyond, and lighting the spark for quality chamber music making, truly the cornerstone of my musical life.'
Read: Philanthropist donates AUS$510,000 to Australian String Quartet's Guadagnini cello
Read: Vancouver Symphony concertmaster Dale Barltrop joins Australian String Quartet
Read: Guadagnini quartet assembled in Australia
Dahlenburg also studied conducting with John Hopkins and Christopher Seamen and has been a regular guest conductor of Melbourne Chamber Orchestra. He has conducted the Adelaide Symphony Orchestra as well as numerous ensembles for arts organisations.
Grigoryan said she had decided to leave the quartet so that she could spend more time with her young family and continue working on an ongoing project with her husband, the classical guitarist Slava Grigoryan.
Photo: © Agatha Yim Polyphonic Pictures