German group is new recipient of Paganini quartet from Nippon Foundation and award from Jürgen Ponto Foundation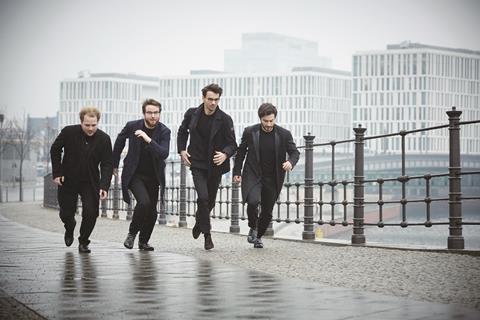 The Munich-based Goldmund Quartet is having a charmed year with two major announcements in recent weeks. The group has been revealed as the next recipient of the 'Paganini Quartet', a set of Stradivari instruments once owned by Nicolò Paganini; it has also been awarded the 2020 Jürgen Ponto Foundation music prize, worth €60,000.
These announcements come as the quartet is about to begin its season as an ECHO Rising Star, the showcase platform of the European Concert Halls Organisation.
The 'Paganini Quartet' comprises the 1727 'Comte Cozio di Salabue' and 1680 'Desaint' violins; one of the few surviving violas by Stradivari, the 'Mendelssohn' of 1731, the tone of which so inspired Paganini that he commissioned Berlioz to write Harold in Italy for it; and the 1736 'Ladenburg' cello, thought to be the maker's last.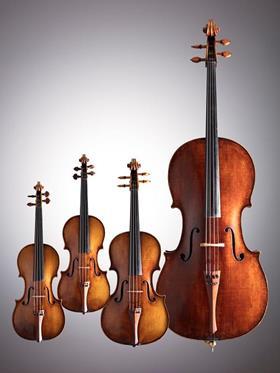 Photo: Nippon Music Foundation
The quartet was separated after Paganini's death and only reassembled in the 1950s by dealer Emil Herrmann in New York. It was played by the Paganini and Cleveland Quartets and then became the first acquisition of the Nippon Music Foundation in 1994. Subsequently it went to the Tokyo Quartet until it disbanded in 2013, followed by the Hagen Quartet and more recently on short-term special project loans to the Quartetto di Cremona and Kuss Quartet.
The Goldmund Quartet has been loaned the instruments for a period of four years from the 2019/20 season, perfroming on them for the first time in on 10 October at the Frankfurt Alte Oper.
The Jürgen Ponto Foundation music prize is awarded every two years to a young professional ensemble, and as well as a €60,000 cash element, it also includes invitations to perform at the Beethovenfest Bonn, the Heidelberger Frühling, the Schleswig-Holstein Music Festival and the Kissinger Sommer.
Previews winners of the award include the Amaryllis Quartet (2012), Schumann Quartet (2014), Aris Quartett (2016) and Vision String Quartet (2018).
The Goldmund Quartet was formed ten years ago in Munich by Florian Schötz, Pinchas Adt (violins), Christoph Vandory (viola) and Raphael Paratore (cello). Previous accolades include the second prize and the special award for the best interpretation of a 20th-century string quartet at the 2018 Wigmore Hall International String Quartet Competition and the first prize in the quartet section at the 2018 Melbourne International Chamber Music Competition.