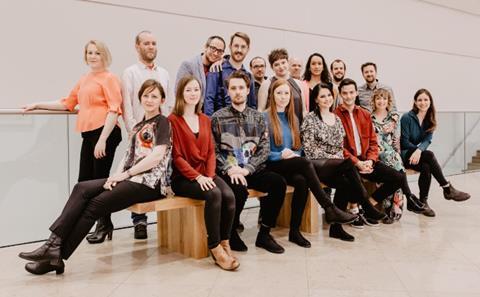 The Ernst von Siemens Music Foundation has announced the first two recipients of its new Ensemble Prize for outstanding young ensembles. The London-based Riot Ensemble and Synaesthesis from Lithuania will each receive €75,000.
In its citation, the foundation said the Riot Ensemble had convinced the jury 'not only through their outstanding musicianship, intuition for contemporary trends and well thought-out programmes, but also through their considerate and sustainable approach to solving ongoing structural and organisational challenges in society'. Synaesthesis, meanwhile, convinced the jurors through their 'fresh versatility and creativity combined with the highest musical ability and precision'.
Read: Violist Tabea Zimmermann wins 2020 Ernst von Siemens Music Prize
Watch: Séverine Ballon plays 'Solitude' for solo cello by Rebecca Saunders (Siemens Prize winner)
Read: Anne-Sophie Mutter (2008 Siemens Prize winner) starts concert series to raise funds for musicians
The Riot Ensemble plans to use the prize money to establish and underwrite new core positions within its artistic board; to establish a new international festival in London; and to continue the ensemble's work of commissioning and performing music by the most exciting emerging composers from around the world. The ensemble's artistic director Aaron Holloway-Nahum said the prize represented their 'hope for the future. That we'll still be here after this disastrous year and beyond, a part of this community, doing what we love. I couldn't be more grateful or more excited.'
Synaesthesis artistic director Marta Finkelštein said the award 'will allow us to intensify our work, build a strong cultural organisation and – most importantly – reaffirm our belief that Synaesthesis is not a musical utopia, but a dream in the making.'
In 2020, the Ernst von Siemens Music Foundation supported the contemporary music world with a total of €5.6 million.