The French violinist Jean Leber, founder of the Paris Octet, has died of coronavirus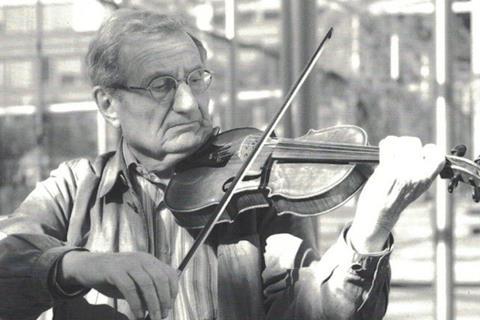 The French violinist Jean Leber, founder of the Paris Octet and a conservatoire director, has died following complications linked to the Covid-19 virus, France Musique reports. He was 80.
A translation of the France Musique obituary reads:
Born in 1939 into a family of railway workers and amateur musicians, Leber was exposed to classical music from his early childhood. He received his first violin prize at the age of 16 at the Conservatoire de Paris, and rapidly gained acclaim.
His first professional role as an orchestral violinist was with the Orchester de la Suisse Romande, then the orchestras of the Paris and Marseille Operas. In 1965, he and violist Michel Walès founded the Paris Octet - an ensemble that went on to win plaudits for its recordings of core classical repertoire, but also to work with several contemporary composers including Claude Ballif, François-Bernard Mâche, and especially Iannis Xenakis, who composed the Anaktoria octet for them in 1969.
In 1982, Leber co-founded the Paris String Quartet with the violinist Gérard Klam, the violist Tasso Adamopoulos and the cellist Philippe Cherond. In 1972 he was offered the directorship of the progressive Gennevilliers conservatory, which offered tuition from some of the most renowned French contemporary composers.
In addition, Leber frequently took on musical, cinematographic and multimedia theatre projects, collaborating with artists including Bernard Sobel, Jacques Kraemer, Michel Onfray, Antoine Bourseiller, Jean-Baptiste Barrière, Bertrand Tavernier, and Roland Dubillard.
The book of interviews with Jean Leber by François Porcile, 'D'un coup d'archet … Interviews with Jean Leber' was published in 2014 by MF editions.