Nathaniel Vallois remembers the pioneering soloist, whose 1952 recording of the Sibelius Concerto was a career highlight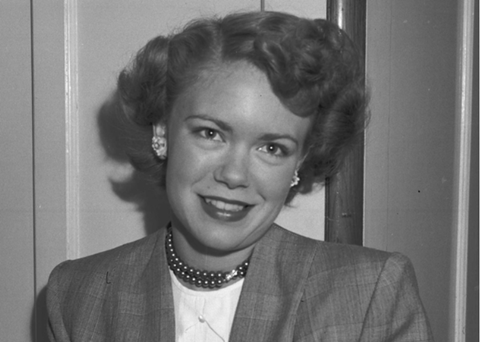 The great American violinist Camilla Wicks has died, aged 92. She was one of the earliest women violinists to attain international prominence as a soloist, and was an inspirational teacher at a number of faculties in the US and in Norway, including the San Francisco Conservatory and the Oslo Royal Academy.
Born on 9 August 1928 to musician parents of Norwegian stock, Wicks gave her first concerto performances aged seven. By her late teens she was appearing with leading American orchestras and conductors, and embarking on lengthy tours of Europe. Dazzling virtuosity, lyrical splendour and electrifying musical flair propelled a major solo career for a dozen years. Admired by Sibelius and Bloch, she was a muse for a number of Scandinavian composers.
As much a family woman as a natural performer, and a prime example of the difficulties to reconcile the two, Wicks retired in her early thirties to devote herself to her five children. She later intermittently reignited her concertising and while she didn't regain her earlier prominence, her playing remained superlative and ever more searching.
Her repertoire was immensely varied and she unearthed hidden gems such as sonatas by Ravel (his opus posthumous) and Germaine Tailleferre. Besides her legendary Sibelius Concerto of 1952 with conductor Sixten Ehrling, her commercial recordings were far too few, but in recent years many live recordings have emerged, fully revealing her capacity to embody the idiom and spirit of whatever she played while always sounding distinctly personal.
Read: Evolving interpretations: The long and winding road
She touched many people's lives and it was a privilege to come in contact with her. Her musical insights were extraordinary and she married rigorous attention to detail and spontaneous story-telling to the highest degree. Generous and entirely without airs and graces, she was strong yet sensitive, private yet fun-loving, sophisticated yet humble, deeply devout yet always enquiring.
A long drive with her across the majestic wilderness of Washington state as she conjured up imagery and dialogue from the music playing on the radio remains one of many memories I will cherish.
She is survived by two daughters and a son.