Jonathan Pegis died on 29 March 2022 aged 61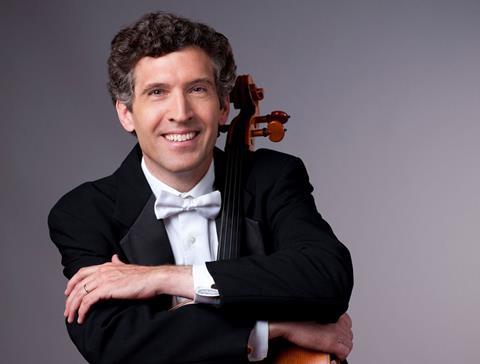 A long-serving member of the Chicago Symphony Orchestra from 1986 to 2018, cellist Jonathan Pegis died of natural causes at his home in Waterloo, Iowa.
CSO music director Riccardo Muti commented, 'I am deeply saddened to learn of the passing of Jon Pegis, a very kind person and a wonderful player.'
Pegis was born in Rochester, New York in 1960, where he and his six siblings all played string instruments. He began his studies at Eastman School of Music's Preparatory Department, where his first teacher was Alan Harris. He also studied with Lee Fiser, Paul Katz and Lynn Harrell.
Pegis embarked on undergraduate studies at Cincinnati College-Conservatory of Music, where he joined LaSalle Quartet and violist Donald McInnes on chamber music tours of the United States and Germany.
Returning to Eastman as a postgraduate, he became a member of the Rochester Philharmonic in 1984, and in 1986 was invited by Sir Georg Solti to join the Chicago Symphony Orchestra's cello section, where he remained until his retirement in 2018. He performed as part of the orchestra's chamber music series, as well as the Northwestern University Winter Chamber Music Festival. Pegis served on the faculty of Northwestern University from 1993 until 2012 where he taught orchestral cello studies.
He is survived by his wife Dawn, along with sons Michael and Jason from his previous marriage to Lisa Rensberger.