US cellist Alexander Hersh wins a prize package including performance opportunities and development of a social outreach project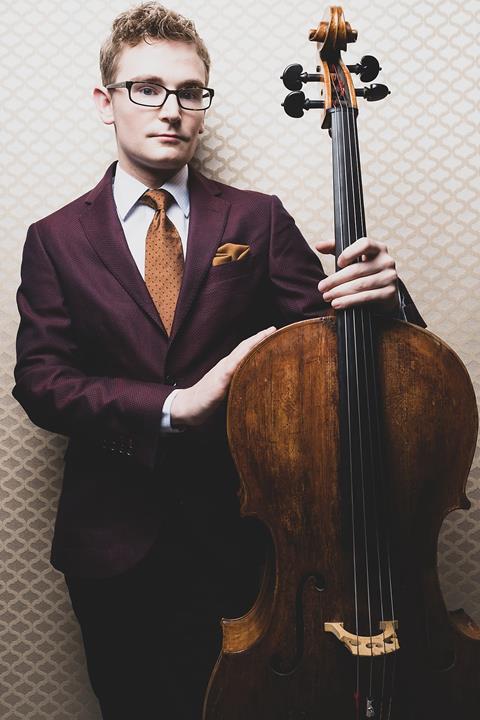 28-year-old cellist Alexander Hersh has won the Pro Musicis International Award, a prize that has previously been enjoyed by artists such as Kim Kashkashian, Joseph Lin, Yura Lee, Jeffrey Kahane, Sharon Robinson, Carmit Zori, Shauna Rolston and Peter Oundjian.
Hersh will enjoy a prize package of performance opportunities as well as professional development. This includes a debut recital in Carnegie Hall's Weill Hall, a $4,000 grant for social outreach project, recording sessions courtesy of Yamaha Artist Services New York, professional consultation services and membership of the Pro Musicis artists family.
The $4000 grant comes under the name of the Father Eugène Merlet Community Service Grant. Hersh plans to use this grant to develop his social outreach project Haydn's Favorite Pizza, a series of free interactive chamber music concerts for underserved communities in Chicago.
The concerts will be launched in partnership with existing music schools and will offer children and their families a chance to learn about chamber music while also enjoying a meal. Each concert will feature a complete Haydn String Quartet as well other works performed by Hersh and fellow musicians from NEXUS Chamber Music, of which Hersh is co-artistic director.
Hersh was awarded the prize by the jury consisting of Gil Kalish, Carter Brey, Tim Eddy, Joel Krosnick, Marcy Rosen, Carmit Zori and Paul Wiancko.
Hailing from Chicago, Hersh completed studies at the New England Conservatory in Boston as well as the Hanns Eisler School of Music in Berlin. His teachers included Laurence Lesser, Hans Jørgen Jensen, Kim Kashkashian, Nicolas Altstaedt and Paul Katz.
He is the co-artistic director of NEXUS Chamber Music and has performed as a soloist with the Boston Pops Orchestra and Houston Symphony. Recently, Hersh completed a US tour with Musicians from Marlboro.