A whole disc devoted to recent piano trios by contemporary Chicago-based composers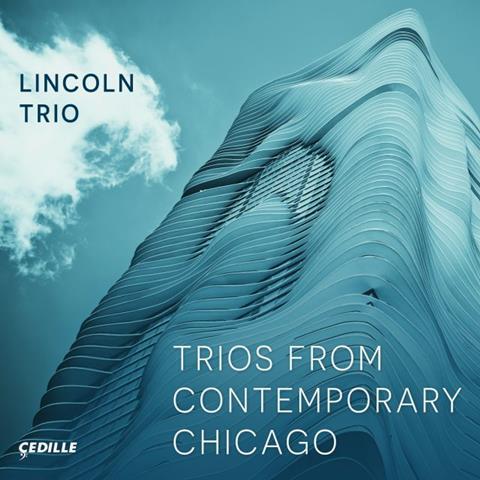 The Strad Issue: March 2023
Description: New music from Chicago proves something of a mixed bag
Musicians: Lincoln Trio
Works: Music by Garrop, Okpebholo, Ran, Thomas and Zupko
Catalogue number: CEDILLE CDR 90000
Trios from Contemporary Chicago
A whole disc devoted to recent piano trios by contemporary Chicago-based composers might sound like something very niche. And indeed, there are a couple of pieces here that aren't quite what they seem. Shulamit Ran's dark and passionate 1997 Soliloquy is a reworking of an aria from her opera Between Two Worlds, and its rumbling left-hand piano tremolo unavoidably makes it sound a bit like a keyboard reduction. Mischa Zupko's Fanfare 80 was written to celebrate the 80th anniversary of the Music Institute of Chicago and exists in versions for several instrumental combinations; but I wonder whether violin and cello are the best vehicles for its nervy, hard-edged fanfare figurations.
Elsewhere, though, there's music that's far more convincing, delivered with the same insight and passion that the Lincoln Trio players apply to the works right across the disc. Augusta Read Thomas's …a circle around the sun… draws angular, hard-edged playing from violinist Desirée Ruhstrat and cellist David Cunliffe, though pianist Marta Aznavoorian feels like the main protagonist. They come together exquisitely, however, in Shawn E.Okpebholo's Chicago architecture-inspired City Beautiful, from the fluid ripplings of its opening 'aqua' (which has more than a hint of Lou Harrison) to the bracing athleticism of its closing 'burnham'.
At 23 minutes, Stacy Garrop's Sanctuary is the disc's most substantial work, and it's a moving, highly personal exploration of family connections, conveyed with just the right degree of heart-on-sleeve emotion and an almost theatrical sense of pacing and gesture from the Lincoln players. It's not an easy ride, but it makes for a cathartic ending to a disc that may be a mixed bag, but whose performances are unerringly persuasive, captured in close, warm sound.
DAVID KETTLE