Rex was a long-serving principal cellist of the Atlanta Symphony Orchestra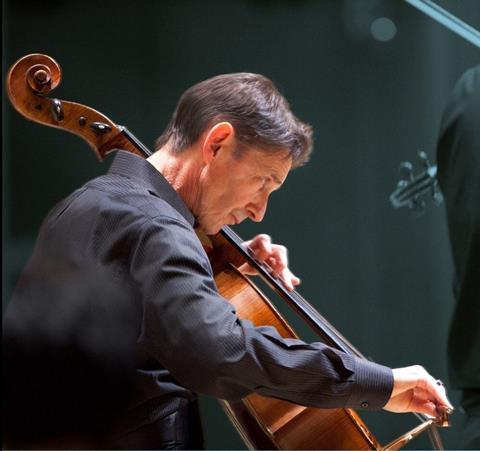 US-cellist Christopher Rex died on Tuesday 22 March 2022 in Atlanta, Georgia. He performed with several prominent orchestras in the US and was a long-serving principal cellist with the Atlanta Symphony.
Rex studied with Orlando Cole at the Curtis Institute of Music, as well as the Juilliard School, where he studied with cellist Leonard Rose. He launched his orchestral career with several regional symphony orchestras before joining the Philadelphia Orchestra in 1972 under Eugene Ormandy. At only 21, he was the youngest member of the orchestra, remaining with the ensemble for seven seasons. He subsequently became principal cellist of the Atlanta Symphony for 39 seasons.
He also worked with the New York Philharmonic, including serving as principal cellists on a European tour in 1988. In 1994, he performed the premiere of Stephen Paulus' The Veil of Illusion, a double concerto with his violinist brother Charles, who was associate concertmaster of the New York Philharmonic at the time.
Rex was one of the founding members of the Georgian Chamber Players in Atlanta and the Christiania Trio with Atlanta Symphony concertmaster David Coucheron and pianist Julie Coucheron. He was the founder and artistic director of the Amelia Island Chamber Music Festival and the Madison Chamber Music Festival.
As a teacher, Rex led the cello department at Georgia State University's School of Music since 2012 and has taught on the chamber music faculty at the McDuffie Centre for Strings at Macon's Mercer University.
His brother Charles posted on social media, 'It is with great sadness and sense of extreme loss that not only have I lost my dear brother, but the world of music has lost a true artist and devotee to the love of beauty.
'Although we would later be separated by a thousand miles, we always remained close, and when we got together, it was if we had never been apart. I will miss him totally beyond my ability to put into words.'
The brothers are the subject of the 2016 documentary Concerto for Two Brothers, directed by Cristina Cassidy, which examined the siblings' troubled childhood living under their domineering father.