The jazz cellist and composer receives the award in recognition of her creativity and as an investment to further her expertise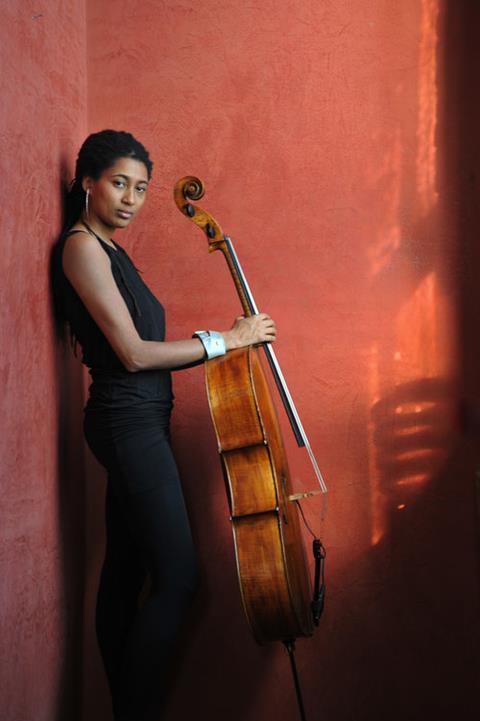 Read more news articles here
Cellist and composer Tomeka Reid has been named as a MacArthur fellow for 2022. She is among 25 fellows named this year, who each receive a USD $800,000 'no strings attached grant' as an investment in their creative potential.
Reid grew up outside of Washington D.C. and moved to Chicago in 2000, establishing herself within the city's busy and vibrant jazz scene. For her fluency in improvisation, composition and arranging, Reid has received awards from 3Arts in 2016 and Foundation of the Arts in 2019. She received her doctorate in music University of Illinois, Urbana-Champaign in 2017 and in 2020 was named string player of the year at the Jazz Journalist Association awards.
As a bandleader, Reid released her debut recording with the Tomeka Reid Quartet in 2015, followed by her second album Old New on Cuneiform Records in 2019. She has been a key member of ensembles led by reedists such as Anthony Braxton (Zim Sextet) and Roscoe Mitchell (Roscoe Mitchell Quartet, Art Ensemble of Chicago), as well as a younger generation of musicians including flutist Nicole Mitchell (Black Earth Ensemble, Artifacts), vocalist Dee Alexander (Evolution Ensemble) and drummer Mike Reed (Loose Assembly, Living by Lanterns, Artifacts).
Reid co-leads the string trio Hear In Now, with violinist Mazz Swift and bassist Silvia Bolognesi, and in 2013 launched the first Chicago Jazz String Summit, a semi-annual three-day international festival of cutting edge string players held in Chicago. In 2019 Tomeka Reid received a teaching appointment at Mills College as the Darius Milhaud chair in composition.
The MacArthur fellowships are appointed annually to artists, academics and scientists who display exceptional creativity, promise for important future advances based on a track record of significant accomplishments and fotential for the fellowship to facilitate subsequent creative work. The $800,000 grant, paid out in quarterly installments over five years, is seen as an investment in a person's originality, insight, and potential, so that they can exercise their own creative instincts for the benefit of human society. This year's cohort of fellows include an ornithologist, a computer scientist, human rights activists, among others. The full list can be viewed here.
Musicians that have received a grant previously include violinists Vijay Gupta, Leila Josefowicz and Sebastian Ruth, cellist Alisa Weilerstein, bow maker Benoît Rolland and mandolinist Chris Thile.