Cellist and school principal Chris Christiansen ended his life following an arrest over a family dispute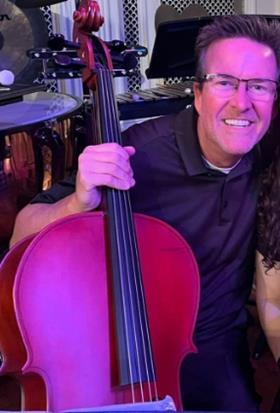 Read more news articles here
Chris Christiansen, a cellist and school principal in southern California, ended his life by jumping off the Mickey & Friends parking tower at Disneyland at around 9PM on Saturday 3 December 2022. He was 51.
Christiansen had been arrested for child endangerment and battery charges on 22 November, following an altercation with his wife. He ended his life ahead of a court appearance scheduled for Monday 5 December 2022.
Christiansen had written a lengthy message on social media as his 'final FB post' on Sunday, illustrating the argument between him and his wife that resulted in his arrest. 'I hate when people leave this Earth with so many unanswered questions,' wrote Christiansen. 'So, I hope this provides some insight and perspective… I need you all to know that a gentle, kind, loving and sincerely good man has been destroyed by one unfortunate night.'
Christiansen was a cellist who ran Seaside Strings in Huntington Beach, a string ensemble that performed at weddings and events in southern California. For the past 21 years, he served as an administrator for the Fountain Valley School District (FVSD) and was previously principal at Courreges Elementary School. He had also worked as a middle school instrumental music teacher in the Long Beach Unified School District. His father was Jim Christiansen, a composer for Disney.
'Mr. Christensen has been a respected leader in FVSD for over 20 years,' said the FVSD in a statement. 'His contributions and connections to this community are immeasurable. He was a father, son, husband, brother, and friend to so many. His passing leaves us devastated and heartbroken.'
The statement mentioned those on campus would receive support from OCDE Crisis Network, the Orange County Health Care Agency, and the National Center for School Crisis and Bereavement, as well as the on-campus counselors, managers, and mental health professionals.
It is likely that Christiansen's fall was witnessed by many theme park attendees, as Disneyland was open until midnight that night.