Violinist Chen Shunping took his own life after he was refused hospital treatment due to Shanghai's strict Covid restrictions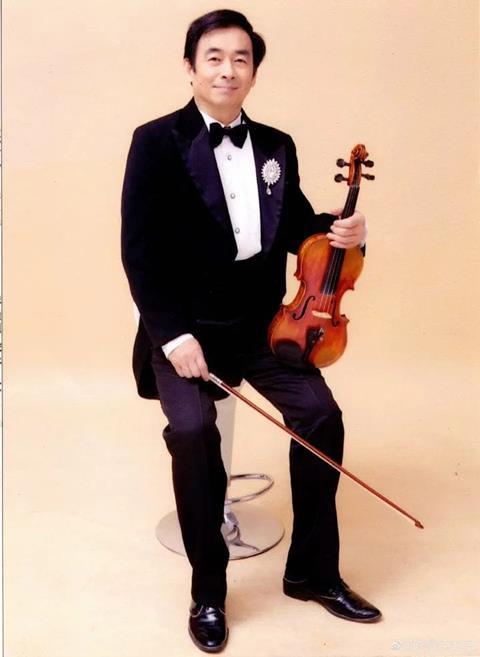 After being refused by two Shanghai hospitals to treat acute pancreatitis, Chen Shunping leapt from his apartment building on 14 April 2022. He was 71 and a member of the Shanghai Pops Orchestra.
The news comes as Shanghai enters its third week of a city-wide lockdown, brought on by rising cases of 20,000 new cases each day since the beginning of April.
On the evening of the 13 April, Chen was suffering from intense stomach pains and vomiting. With his wife, he was granted special permission to leave his residence to seek medical attention. An ambulance took the couple to two hospitals, both of which refused to treat Chen due to Covid restrictions and closure.
The couple returned home to sleep. Upon waking up the following morning, Chen's wife found that he had jumped out of the apartment window and left two suicide notes containing his final words:
One note read, 'I have to bid farewell to my family. I couldn't stand the pain caused by pancreatitis.' The other read, 'I suddenly fell ill last night and was rushed to hospital by an ambulance. Several hospitals wouldn't take me in. Back home, I took the full force of the symptoms which I assume is caused by pancreatitis. I couldn't sleep last night and I think my life is coming to an end.'
According to the BBC, 25 million citizens are locked down in Shanghai, with residents confined to their homes. Most have to order in food and water and wait for government drop-offs of vegetables, meat and eggs. Videos shared on social media show complaints by angry residents about food shortages and inadequate medical supplies.
Areas which have no new cases in a week will be marked as 'control' zones, and if they reach two weeks with no new cases, they will be further downgraded to 'prevention'. People in the zones with fewer or no cases will have more freedom, such as being allowed to move around within their housing compounds.