Daniel Guillen-Navarro, first violinist with the Vienna Radio Symphony Orchestra, has died in a train accident in Münchendorf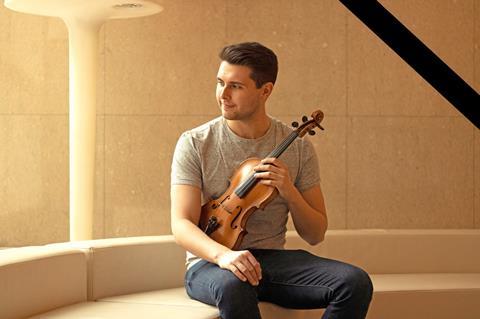 The accident, which happened on Monday 9 May at 6pm, has left one dead and three seriously injured as a train derailed en route to Vienna Central Station from Deutschkreutz.
Violinist Daniel Guillen-Navarro, 25, who had been on trial with the Vienna Radio Symphony Orchestra since February 2022, was confirmed dead in a broadcast by the Diocese of Eisenstadt on Tuesday. According to the district command, Guillen-Navarro had been trapped underneath the train.
'It is with great sadness and dismay that we announce that our orchestra member Daniel Guillen Navarro was killed in a train accident yesterday,' the orchestra's spokesperson said in a statement released via social media. 'We are stunned and shaken by this terrible accident and have to say goodbye to Daniel Guillen. Our thoughts are with his family and his parents.'
Investigations into the incident remain ongoing, with reports from the district fire brigade saying that 'the overhead line was torn and lying at the scene of the accident'. The train's tachograph (a device that records the speed and distance of the train, along with driver's activity) has been seized by the public prosecutor's office in Wiener Neustadt but the cause of the crash is still unknown.