Australian bassist Liz Frencham arrived at Melbourne airport to find the scroll snapped off the neck of her Neville Whitehead travel bass
Liz Frencham, a double bassist and vocalist based in Victoria, Australia, posted a series of photos on social media yesterday showing damage sustained by her instrument during a Virgin Australia flight.
On landing in Melbourne, Frencham picked up her bass to find her flight case had been subjected to some severe destructive force. She described 'Both hinges busted open and signs of being dropped neck down'.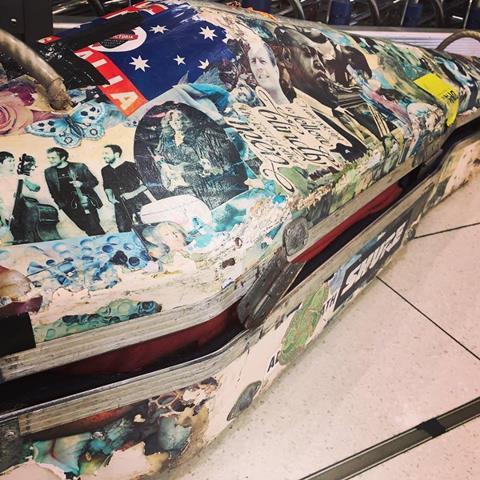 She subsequently shared photos of the damage: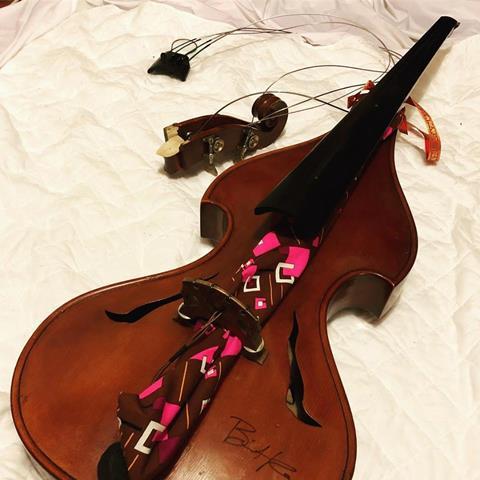 In a later update, Frencham confirmed that she had been in touch with customer services at Virgin Australia and been reassured that the airline was accepting responsibility and will reimburse her for repairs to the bass and a replacement case.
'There are some reasonable customer service representatives left in the world,' she wrote.
The instrument is a compact travel model built by luthier Neville Whitehead. Frencham noted that she already contacted the Sydney based cello and bass specialist and been told that a repair is feasible.
A Virgin Australia spokesperson said: 'Virgin Australia takes this matter very seriously and we sincerely apologise for the mishandling of this luggage. We are glad that the matter was sorted with our guest and she was satisfied with the outcome.'