Cañón-Valencia was forced to postpone a performance and masterclasses in Venezuela, after airline staff refused to accommodate his cello in the cabin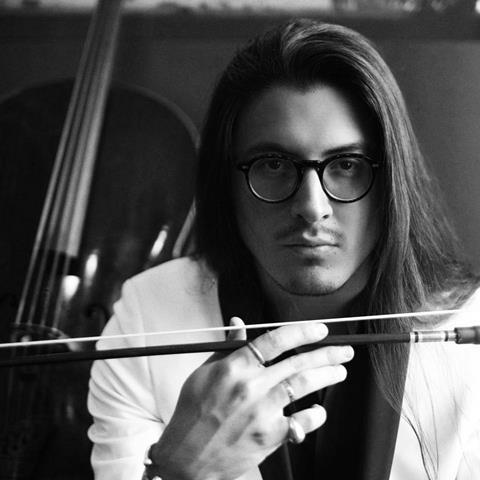 Read more news articles here
Despite having a separate business class ticket and seat for his cello, Colombian cellist Santiago Cañón-Valencia was thrown off a flight last week, due to the captain taking issue with the instrument in the cabin.
On 13 October 2022, Cañón-Valencia had boarded Copa Airlines flight CM 495 from Bogotá to Caracas. He was due to perform Saint Saëns Cello Concerto no.2 with the Orquesta Sinfónica de Venezuela and provide masterclasses at the Conservatorio de Música de Carabobo on the weekend of 15 and 16 October.
'Everything from the check-in until boarding the plane went smoothly as usual, I had my ticket and the extra seat ticket for the cello,' Cañón-Valencia told The Strad. He entered the plane, put his carry-on luggage in the overhead compartment and placed his cello in the window seat next to him.
Cañón-Valencia was soon confronted by an airline member of staff.
'I sat there for about five minutes until someone from Copa Airlines came up to talk to me. At first I assumed that they wanted to give me the seatbelt extension in order to secure the cello on its seat, but instead this person said to me that I couldn't fly with the cello on-board due to captain's orders.'
Cañón-Valencia told the staff member that the tickets were bought in the manner specified by Copa Airlines on its own website, directing them to the section of the website on his phone.
'This person then went back into the cockpit to talk to the captain but he was stubborn and did not listen. I waited in my seat and then I was told once again that the captain was not going to allow the cello on-board. A flight attendant suggested I put my cello on an overhead bin but he was clearly clueless as there is no way my cello would fit into one of those, and even if it would, why would I have to put it there if there is a seat that was specifically paid for my cello? And not just a regular seat but a business class one?'
Cañón-Valencia continued trying to explain that the situation was unacceptable and that Copa Airlines stated on their website that an extra seat can be purchased for a cello and other instruments that specifically do not fit in the overhead compartments. The crew eventually told him that in order to fly, Cañón-Valencia had to check his cello in the hold, or disembark the plane.
'I told them that it was amazing how none of them knew the rules for the company they were all working for and proceeded to leave the plane with my belongings. I asked multiple times to talk directly to the captain but was never given this option,' said Cañón-Valencia.
Unwilling to check his cello, Cañón-Valencia opted to leave the plane, thereby missing his weekend engagements, which have now been postponed until 2023.
'Airlines need to make sure they properly instruct their policies to their employees so that this type of mistake doesn't happen again,' said Cañón-Valencia, whose situation has attracted numerous sympathetic comments and stories on social media. 'The reason why I was kicked out of that plane wasn't because of airline policy, it was because of one stubborn and ignorant pilot who didn't know the rules of the company he is working for and therefore destroyed months of work that had been done in order to make this concert/masterclass happen.'
Cañón-Valencia has sought explanation from Copa Airlines, which has disabled comments on all its social media platforms.