Violist Emma Wernig shares her experiences of finding musical freedom within the stressful environment of competitions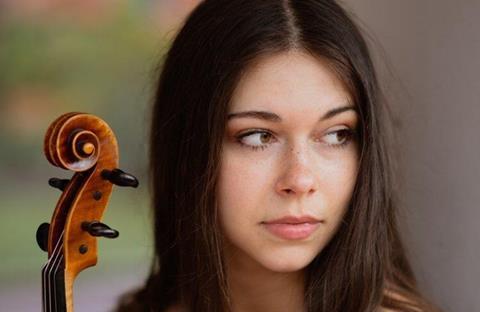 Competitions seem inescapable in the classical music world. I grew up terrified of them. Unlike many of my peers, I didn't participate in any smaller solo competitions as a child or teenager. They seemed like negative, stressful environments and the idea of 'winning' or 'losing' at classical music seemed very backwards to me. How can you win at creating art?
Despite my reservations, participating in my first competition was what ultimately led me to wanting to pursue music professionally. While in high school, my pre-college string quartet decided to apply for the Fischoff Chamber Music Competition as a goal to work towards. The time spent preparing for this event was the first time I approached music in a way that was meaningful to me. Performing at that competition remains one of my most cherished musical memories and showed me that something stressful and high pressure could actually be an opportunity to purposefully engage with music in a positive way. After investing so much time and working so hard, we were able to play exclusively for one another and for the love of the music and had a truly meaningful and genuine musical experience as a result.
Read: 'The way I like to work is not to spend three hours banging my head against a wall'
Read: Online competition jury 'watched 22 seconds of my video', claims entrant
Though the prospect of entering a solo competition was much more daunting, when I attempted my first one two years later at the Cecil Aronowitz Viola Competition, I ended up finding the same joy and freedom in the process. What seemed terrifying: difficult repertoire, competing against incredible colleagues and friends, being judged by a panel, was actually an opportunity to care more deeply about my own music making and focus solely on communicating something honest. Of course nerves and other stressors naturally still played a part, but a truly unique opportunity presented itself within that pressure: to reaffirm a love for music and for sharing that love. As a result of making this choice in mindset, it has been on stage during competitions that I have felt most free.
I find the most stressful part of any competition to be preparing for it. It is hard to know if the work put in in the practice room will be enough to carry you through a situation you cannot predict. To replicate the unpredictability, I try to perform my repertoire in a variety of conditions beforehand. I set a time at least once a week to play (even a work in progress) for an audience, whether that is friends, family, or strangers and vary the location, acoustic, and time of day. Knowing I am able to perform even under the 'worst' conditions helps me to trust my ability under pressure. Perfection is never the goal. Something small will always happen and making peace with that is really important for me. I also practise all of the repertoire memorised, whether it is required or not, so that I don't have to rely on a physical score. I had the experience twice in a competition where my music was accidentally taken by another competitor just before going onstage. Knowing it was memorised either way helped me trust myself to play freely, regardless of where the music was. Later, preparing for the Tertis International Viola Competition and my conservatory concerto competition was no different.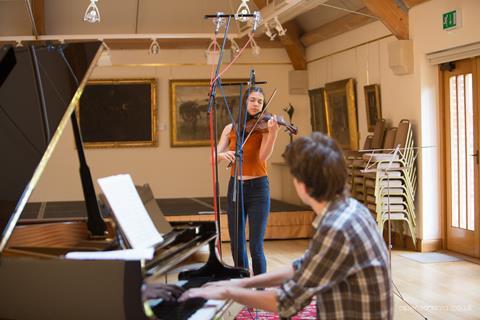 I can honestly say that I have never entered a competition hoping to win, just to be able to play in a way that feels honest. Whether or how a jury responds to that is out of my control. Everyone will have their opinion, but in the end, what matters to me is feeling able to communicate musically with openness and authenticity in a stressful situation. Any result will always be somewhat arbitrary, and I have found the greatest successes to always be personal ones. Thanks to both a personal and 'on paper' success at the Cecil Aronowitz Competition, I had the opportunity to record my debut album of Austrian rarities for viola and piano on the Champs Hill label, alongside a dear friend and colleague, pianist Albert Cano-Smit to be released on July 16th. Our shared goal there was the same as mine is everywhere: to share a genuine musical experience.
The Viennese Viola by Emma Wernig is released on 16th July on Champs Hill Records: https://www.champshillrecords.co.uk/