French cellist Léo Ispir has received the competition's Grand Prize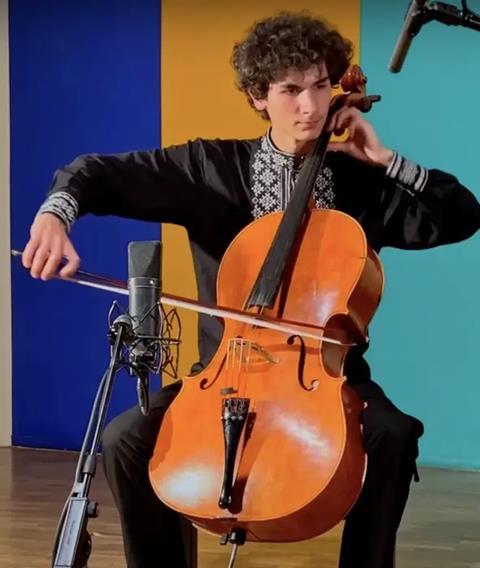 Read more news articles here
French cellist Léo Ispir has been awarded the Grand Prize and 30,000CZK (£1,100) at the 2023 Gustav Mahler International Cello Competition. This year's competition took place fully online with video submissions from all competitors. Previously, the competition has been held in Jihlava in the Czech Republic, where Mahler spent the first 15 years of his life.
Ispir's winning programme included Bach's Prélude from Suite no. 5 in c minor, the first movement of Kodály's Sonata op. 8 for solo cello, and the first movement of Schumann's Cello Concerto.
Currently studying with Jérôme Pernoo at the Conservatoire National Supérieur de Paris, Ispir has previously won several prizes including first prize at the International Springboard Cello Competition and the International Competition of Young Talents in Normandy.
President of the jury Petr Nouzovský said: 'On behalf of the whole jury, I must say that we are very pleased with the high level of the competition. The performances of the youngest cellists are incredibly good and some of the young players are already real professionals.'
Other winners included Czech cellist, Jan Petrov who was awarded the Gustav Mahler Philharmonic Jihlava prize. Awarded by the orchestra, Petrov receives performance opportunities in Jihlava both orchestrally and as a chamber musician. He also won the prize for the best Czech competitor.
Fourteen-year-old Joshua Kováč was awarded the Chief Conductor of the Gustav Mahler Philharmonic Jihlava award as well as the prize for best interpretation of a composition by Zoltán Kodály, performing the third movement of the composer's Sonata in b minor. The President of the Jury prize went to 10-year-old Yoo Chaewon from South Korea and 13-year-old Stefan Iordachi. Chaewon also won the prize for the best interpretation of a composition by Giuseppe Valentini with her performance of Valentini's Sonata for Cello and Piano in E major.
The competition, organised by the Gustav Mahler Institute of Prague, aims to 'deepen the interest and motivation of young talented violoncellists to interpret mutual understanding and love for music'. 'My wish for the youngest artists is that they find never-ending inspiration for their artistic and human growth and overcome a difficult age to find musical opportunities,' Nouzovský added.