Born in 1997, Shaham currently plays with the West Eastern Divan and Budapest Festival orchestras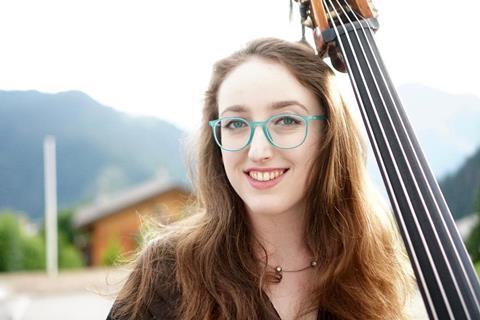 The Leipzig Gewandhaus Orchestra has appointed Naomi Shaham solo double bassist.
Shaham, who was born in 1997, studied with Nir Comforty at the Buchmann-Mehta School in Tel Aviv and with Rick Stotijn and Olivier Theiry at the Conservatorium van Amsterdam.
She was appointed principal double bassist of the West Eastern Divan Orchestra in 2018 and joined the Budapest Festival Orchestra in 2019.
Shaham's father is violinist Hagai Shaham.
Read Hagai Shaham on Brahms Violin Sonata
Read Leonard Frey Maibach, aged 24, named Leipzig Gewandhaus Orchestra principal cellist
Read 14 tips for efficient double bass practice