Government-sponsored prize selects violinist for its top music honour, the Grand Prix suisse de musique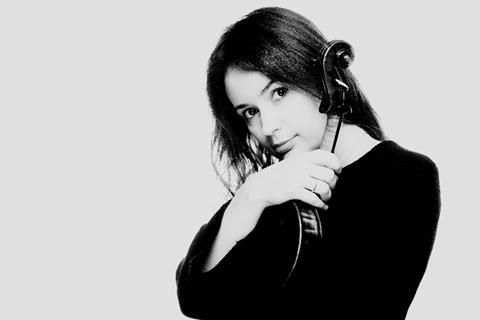 Patricia Kopatchinskaja, Moldovan by birth but now resident in Bern, Switzerland, was awarded the Grand Prix suisse de musique at a ceremony in Basel on 22 September.
The Grand Prix, worth CHF100,000 ($103,000, £76,000), is the top award of the Swiss Music Prize, administered by the Switzerland's Federal Office of Culture annually since 2014. The selection process involved a team of music experts and musicians appointed by the FOC to propose canditates from across the country, who are then whittled down to a shortlist of 15 by a separate jury, announced in May. Of them, 14 are awarded a 25,000-franc Swiss Music Prize, and one the coveted Grand Prix.
Kopatchinskaja, in Bucharest for the Enescu Festival, accepted the award by video link to the ceremony at the Kaserne Basel, the former barracks building now operating as a cultural centre.
The award citation noted that Kopatchinskaja 'inspires with her radical interpretations of works of various eras and styles.
'In her performances, not only do the great works of the standard violin repertoire emerge entirely new and seemingly spontaneous; but she also plays the music of today with unparalleled lucidity, dedication and virtuosity. Again and again, she challenges concert rituals and frees the audience from established listening habits, as recently as in the "Dies irae" project at the Lucerne Festival this year.'
Kopatchinskaja last year won the Canton of Bern Prize worth CHF15,000, and appears on the cover of The Strad's May 2017 issue.