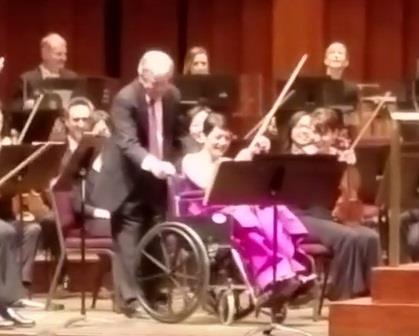 Anne Akiko Meyers suffered a fall on Friday while walking with her children, just a few hours before she was due to give her second of three performances of Mason Bates's Violin Concerto with the National Symphony Orchestra at the Kennedy Center in Washington.
The violinist, who believed at the time that she had simply sprained her foot, was wheeled onto the stage, and managed to stand to perform the work.
After the performance she had the foot x-rayed and was told it was broken. She will be in a plaster cast for the next 6-8 weeks, but intends to keep to her performing and recording schedule.