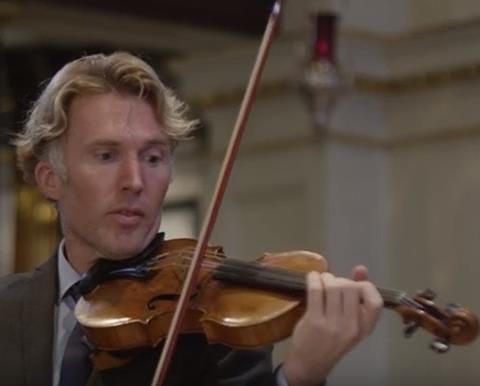 Jonathan Hill performs Tomaso Antonio Vitali's Chaconne on a violin by Daniel Parker, London, 1716.
Probably the finest English maker of the 18th century, little is known about Parker. An early adopter of the long-pattern Stradivari model when many were influenced by Stainer, it is thought Parker was employed in the workshops of John Hare and Barak Norman. He is also known for his fine varnish, varying in colour from a light orange-brown to a bright, transparent red.
This particular Parker is to be sold by Ingles and Hayday at auction at Sotheby's in London on 3 November 2015.