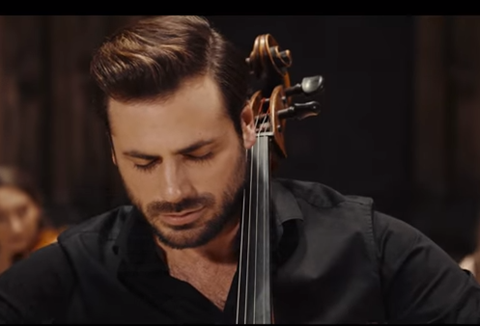 The video was filmed at the Museum of Fine Arts, Budapest, and features Hauser performing his arrangement of Barber's Adagio for Strings.
The album includes arrangements of pieces including The Swan from Saint-Saëns's The Carnival of the Animals; River Flows In You by the South Korean pianist and composer, Yiruma, recorded with the London Symphony Orchestra; and the pas de deux from Tchaikovsky's The Nutcracker Suite.
Stjepan Hauser is one half of 2Cellos, with fellow Croatian Luka Sulic.