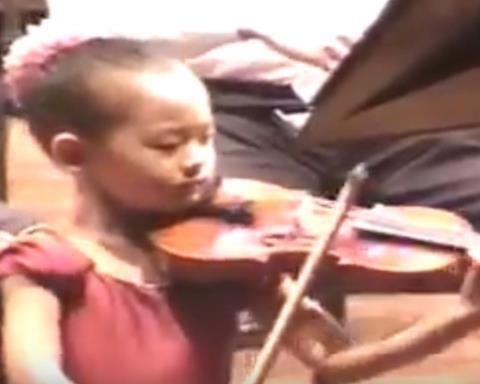 South Korean violinist Anna Lee performs Paganini's First Violin Concerto with the Singapore Symphony Orchestra conducted by Lan Shui in January 2001 - at the age of just five-and-a-half.
The musician went on to study at the Juilliard School in New York and in 2012 won second prize in the Senior Division of the International Yehudi Menuhin Violin Competition.
Read The Strad's article: How to nurture a musical prodigy.