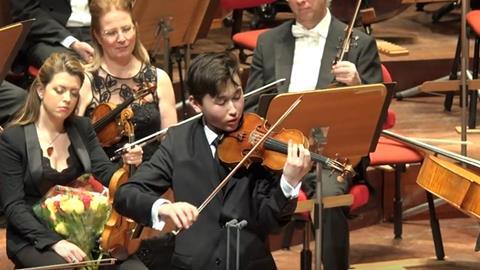 In the video above 15-year-old Swedish violinist Daniel Lozakovich performs Kreisler's Recitativo and Scherzo as an encore following a performance with the Swedish Radio Symphony Orchestra just last week.
The young musician signed a recording contract with Deutsche Grammophon in June 2016, making him the label's youngest artist, and will release Beethoven's Violin Concerto as one of his first recordings under the new agreement.
Earlier in 2016 he won the Vladimir Spivakov International Violin Competition, and in 2014 he achieved second prize in the Junior section of the 2014 Menuhin Competition in Austin, Texas.
Watch: 12-year-old violinist Daniel Lozakovich performs Saint-Saëns's Introduction and Rondo Capriccioso