The cellist shares details of his unforgettable three weeks exploring musical artistry and attending world-class concerts among the Alpine surroundings of Verbier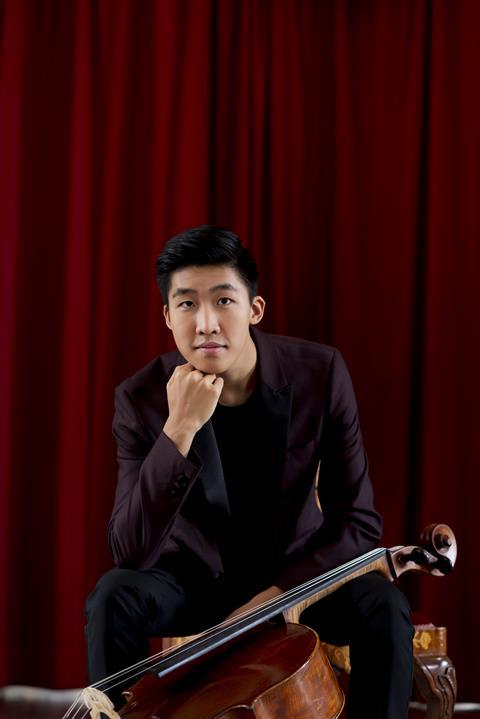 Read more student and player experiences in our Education Hub
I heard about the Verbier Festival Academy over the years through word-of-mouth from peers and colleagues who absolutely raved about their experiences. I had wanted to attend for several summers but always had concert conflicts; finally in summer 2022, I was able to experience Verbier for myself!
The Academy is very well-organised, thanks to the impeccable and warm leadership of Stephen McHolm. About 40 'Soloists' (violin, viola, cello, piano), two string quartets and several opera singers are invited, and these are the people with whom you see and interact every day. Upon acceptance, each of the soloists is assigned a piano quartet to work on (and eventually perform) over the course of the Festival. The soloists receive both solo masterclasses with three mentors (two lessons each) and chamber music masterclasses as a piano quartet with four other mentors, so about ten lessons in total.
In addition to the scheduled Spotlight concerts to showcase what we have learnt during our time, other spontaneous performance opportunities also sprout up, whether it's lunchtime pop-up performances, sunrise hiking concerts, community outreach, or even sight-reading on the street! In terms of logistics, Verbier is not a big place, but it is very hilly, so usually you are placed in a home close to your masterclass to avoid having to 'hike' too much every day (billeted accommodation is provided in beautiful chalets spread across the village). Nearly every Festival venue is easily reachable by foot, although there is also a free shuttle that provides easy access to destinations further up the mountain.
A typical day at Verbier is jam-packed! It starts early (at least for me, a usual night owl), with masterclasses beginning at 9:30am. Students are expected to attend all solo masterclasses of their own instrument, even if they are not playing, which I found beneficial - some of the most inspiring moments were during others' lessons. We are also able to attend other instrumentalists' masterclasses upon request. After lunch, which all Academy students eat together (covered by the Festival), the masterclasses often continue, or if you are lucky enough to have an afternoon off, there may also be an interesting Academy workshop or talk to attend.
During my three weeks, I had the chance to participate in a huge variety of workshops covering topics from body mindfulness to concert programming to performance psychology to social media. What I love about the Academy scheduling, though, is that no matter how full the days are, the evenings are always left free so that we can attend the incredible concerts. Often there are two or three concerts per evening (not to mention the fantastic matinée recitals), and the hardest part is choosing which ones to see! As the Festival went on, I often ran between venues, catching the first half of one concert, and the second of another, simply not wanting to miss a thing. Being able to listen to all the amazing concerts by living legends of our time (for free!) was definitely my favourite part of the festival.
Finally, in the late evenings, after all the concerts are finished, the musicians of the Academy, the various Orchestras, and the guest artists themselves all gather together at the beloved Pub Mont Fort, celebrating another successful and vibrant Festival day. You can sense that everyone is there because they truly love music and want to have a great time. The Academy certainly can be intense in a very positive way, but no matter how exhausted you are at the end of the day, when you're surrounded by gorgeous mountain views and nightly unforgettable concerts, it's impossible not to be in a good mood.
The tutors were all extremely generous with their time and energy, and I particularly enjoyed the chamber masterclasses, in which we received such varied feedback from different angles about the same piece. It was fascinating to realise just how subjective music can be, and each masterclass invigorated our chamber music to peel back another layer of the onion and present an even more personal interpretation of the piece.
The combination of the eminent guest artists/tutors and the stunning scenery of the Swiss Alps makes the Festival/Academy an international treasure. Just waking up to that landscape every day is a sort of balm to the soul, and then to be able to enjoy not only listening to the greatest music but also making music in that environment…let's just say I completely understand why artists and audiences alike keep coming back every year!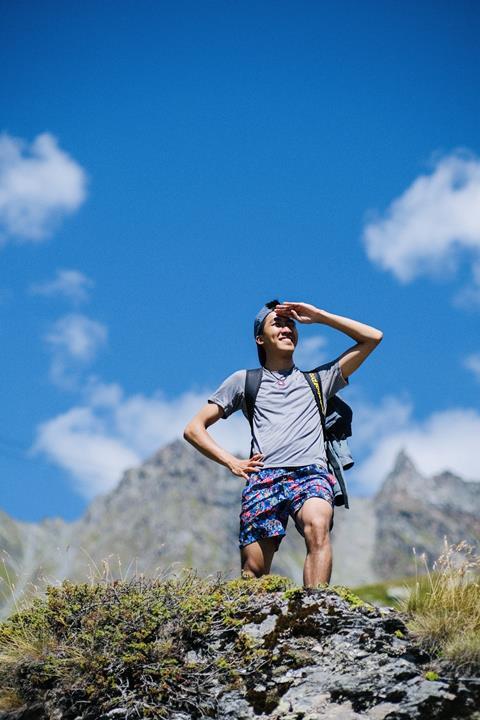 On the last day of the Festival, I finally had a chance to hike Mont Fort, the peak that looms over Verbier, with my new Academy friends. On the way down, overlooking the tiny speck that was the village, I remember breathing the fresh alpine air and just thinking to myself how lucky I was to be there in these incredible surroundings (and kicking myself for not having gone up sooner!).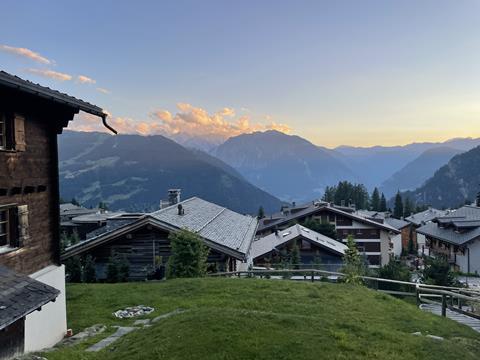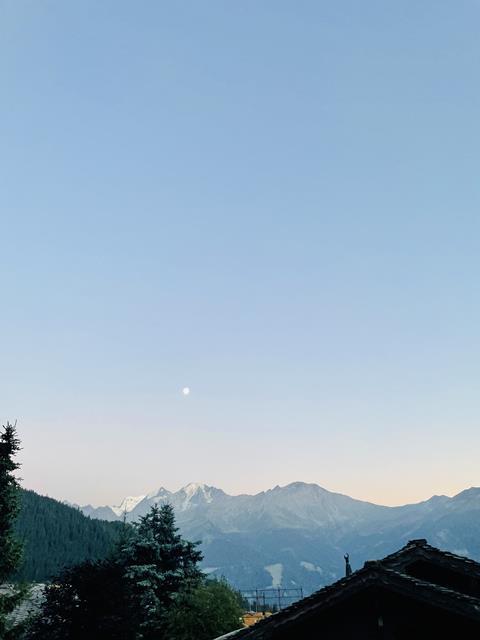 I learnt tremendously from the masterclasses, and I believe I also gained a lot because of the timing of my current musical development. As I am nearing the end of my university studies, I am focusing less on the physical and technical demands of playing the instrument, and more on honing my own artistic voice. The valuable feedback and encouragement I received on things I had begun exploring - taking more risks, focusing less on perfection and more on expression, digging even deeper into the score and into myself to express the composers' intentions more convincingly - gave me an inspiring impetus and powerful confirmation that I should continue working in that direction.
The Academy certainly gives us the resources and tools to be prepared for the professional life that awaits us post-studies. On one hand, the workshops with global experts provide awareness of the challenges that we may confront while also offering tangible solutions or pathways to overcome them, and on the other, the mere presence of all the conductors, managers, presenters, and other industry leaders around the village every day presents a veritable gold mine of knowledge and guidance. The Academy is a platform for us to put ourselves out there, and the rest is up to us: to ask the right questions and to seek the right counsel.
I would 100 per cent recommend the Academy to every young musician! My one piece of advice to those who are thinking of going or have already been accepted: be ready to be social, and to perhaps practise and sleep a little bit less than usual - there are honestly so many wonderful people to meet and connections to be made, and the three weeks pass by in a flash!