The 25-year-old Canadian cellist receives CHF10,000 as well as support for future concert opportunities and career development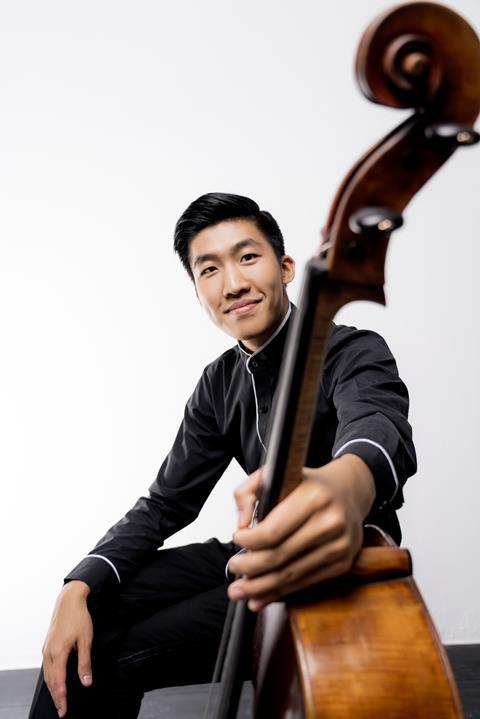 Canadian cellist Bryan Cheng has won the Verbier Festival Academy's Prix Yves Paternot. The prize is given to the most accomplished and promising musician of the annual Academy for young professional musicians.
The 25-year-old will receive CHF10,000, an invitation to return to Verbier in a future year to perform in the festival and is eligible for a contribution of up to CHF15,000 to support his further artistic and professional development.
'I have learnt so much and have discovered so many incredible musicians and musical performances over these past few weeks,' Cheng said. 'I look forward to returning to the Festival and to being part of this inspiring Verbier family.'
Cheng is currently completing his masters degree at the Universität der Künste in Berlin with Jens Peter Maintz and previously studied with cellist and conductor Yuli Turovsky and Hans Jørgen Jensen of Northwestern University in Illinois, US.
Earlier this year, Cheng won the UNISA International Strings Competition in Pretoria, South Africa, as well as being named sixth laureate at the Queen Elisabeth Competition. In 2021, he also won second prize and the audience prize at the Geneva International Music Competition. This season Cheng will perform with Montreal Symphony Orchestra, Orchestre Symphonique de Sherbrooke and Deutsches Symphonie-Orchester Berlin among others. Cheng also performs with duo group Cheng² alongside his sister pianist Silvie Cheng.

During his three weeks in the Verbier Festival Academy's Soloist programme, Cheng was mentored by Alban Gerhardt, Frans Helmerson and Miklós Perényi in masterclasses. He received chamber coaching from Mihaela Martin, Augustin Dumay, Mathieu Herzog and Gábor Takács-Nagy.
Other prize winners from the festival include Belgian cellist Stéphanie Huang, 26, who won the Prix Jean-Nicolas Firmenich and CHF10,000; violinist Pieter van Loenen, 29, from the Netherlands, who won the Prix APCAV and CHF3,000 for contributing to the spirit of the Verbier Festival through his commitment to community and public engagement; and Swiss violinist Charlotte Bernhard, 18, from the Verbier Festival Junior Orchestra, who received the Prix Rotary Verbier-St-Bernard and CHF5,000.
All the awards were presented to soloists, ensembles and singers of the academy who merited recognition or were in need of financial help to advance their musical careers. The recipients were decided by the director of the academy, Martin Engstroem after observing the musicians over the course of the festival and through consultation with Academy faculty.