Tim Homfray gives an appraisal of the performance at West Road Concert Hall, Cambridge, on 12 February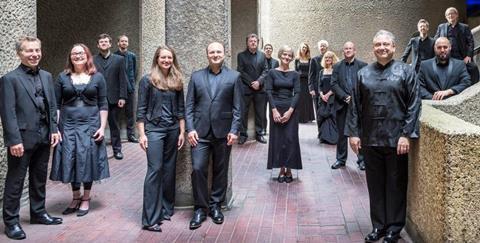 This concert, directed from the harpsichord by Laurence Cummings, director designate of the AAM, was titled Suonare è danzare – to play is to dance. There was certainly plenty of dance. Georg Muffat's Sonata no.5 in G major 'Armonico Tributo' used the full complement of players – two each of violins and violas, cello, bass, theorbo and of course Cummings, with Bojan Čičić as first violin. They produced a rich, noble sound in the opening Allemande and the two Adagio movements, and sprightly dotted rhythms in the fugue, with some splendid fruity contributions from cello and bass.
The dancing started in the final Passacaglia, as its 25 variations became ever more animated, pulsing with energy and full of little dialogues, with some silky legato playing. There was more extended lyrical beauty in the Adagio of Bach's E minor Violin Sonata BWV1023, with Čičić neatly shaping its winding chromatic course, and he sprang off the syncopations in the final Gigue.
Polish folk music imbues Telemann's Concerto polonois in B flat major, and here was a stomping Polonois and a final romping Allegro. There was energy to spare in Handel's G major Sonata op.5 no.4, with sparkling playing in the second movement, and style and flair in the happy inventions of the Passacaglia.
TIM HOMFRAY