Groundbreaking accounts of music by Clara Schumann's half-brother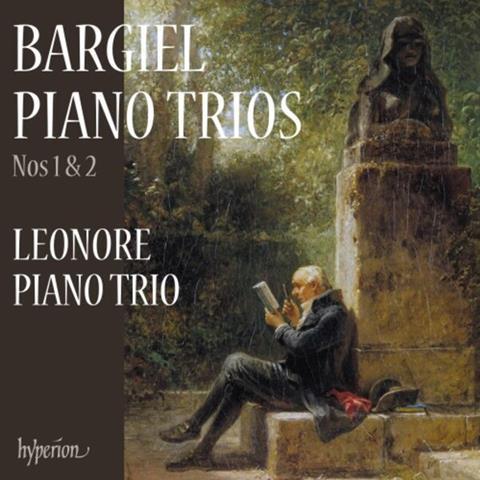 The Strad Issue: June 2022
Description: Groundbreaking accounts of music by Clara Schumann's half-brother
Musicians: Leonore Piano Trio
Works: Bargiel: Piano Trios: no.1 in F major op.6, no.2 in E flat major op.20
Catalogue number: HYPERION CDA 68342
Woldemar Bargiel (1828–97) was the half-brother of Clara Schumann and a close friend of both the Schumanns and Brahms. His music is of the same sound world, with an extra shot of Romanticism. In his First Trio the Leonore players bring out the mystery of the Adagio introduction and move into the surging and restless Allegro energico with vibrant tone and close attention to Bargiel's many accents, triumphantly punching out the dotted rhythms.
There is expressive legato playing in the Andante legato second movement, and the group faithfully observes the almost constant accentuation in the F minor section. This is music that doesn't ever really relax. Not until the Commodo centre of the Scherzo is there respite from the prevailing urgency of the work, performed with graceful, urbane playing and flowing lyricism. The final Allegro con fuoco opens with a bustling fugue, crisply played.
There is further turbulence in the opening of the E flat major Trio, to which the Leonore Trio responds with almost exaggerated phrase-shaping, the whole first movement unfolding with a grand, urgent sweep. The Andante second movement contrasts creamy melodic playing with impassioned pesante writing and, following a clipped and dynamic Scherzo, the finale is good-humoured. The recorded sound is close and warm.
TIM HOMFRAY