In advance of her new CD release in February, the British violinist discusses the music on the programme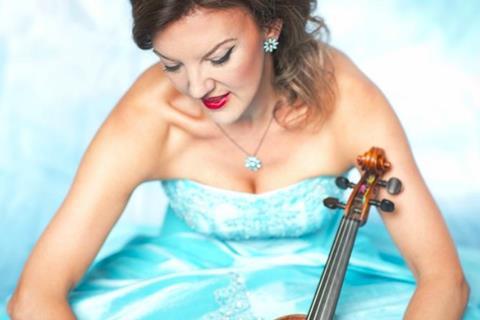 Ethel Smyth, Clara Schumann and Amy Beach: these three female composers have their own unique style and voice, but each of them shares the predicament of having lived through intensely challenging personal circumstances.
For Clara Schumann, her marriage to Robert Schumann would lead to happiness followed by tragedy; and, despite having 8 children and eventually becoming a single mother, she kept up a hugely successful and busy career as a concert pianist.
That she found time to compose in addition to everything else is testament to her immense strength.
Amy Beach's early musical activity was prodigious, however it was severely hampered at the age of 18, when she was married off to a controlling 'pillar of society' husband twenty-four years her senior.
He forbade her to teach and she was only allowed to perform in public twice a year for charitable purposes. She therefore devoted herself to composition and her performing success emerged after she was widowed in 1910.
Ethyl Smyth was born into a large family and her father sincerely opposed her wishes to make a career in music. Her own determination ensured that she went to study in Leipzig, where she met Clara Schumann and Brahms.
In 1910, she joined the suffragette movement and in 1912 she served 2 months in prison for her cause, along with Emmeline Pankhurst and 100 other women. The famous story goes that, when Thomas Beecham went to visit her, he found her leaning out of a prison window, conducting her fellow inmates with a toothbrush!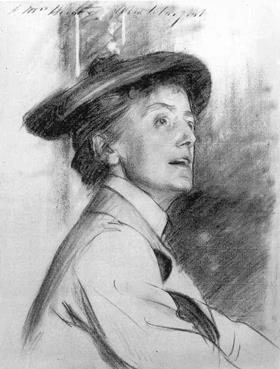 I first got to the know the Smyth sonata around 12 years ago when I was invited to perform it by the BBC – I was intrigued by her as a person and by the quirky nature of her music, and this sonata is a wonderful early piece of hers.
One can hear the influence of composers such as Brahms in the opening movement piano writing, and even Mendelssohn's Midsummer Night's dream in the little 2nd movement Scherzo. However, there is a definite individuality to her voice and the music is in no way derivative.
The mood of the sonata is quite dark for the most part, and even the middle movement 'Romance' has something of a hurdy-gurdy effect and is more thoughtful than passionate. The last movement is tempestuous and ends uncompromisingly in the minor key.
Amy Beach's fantastic sonata is equally strong and deep, and follows the same pattern of that of the Smyth sonata – comprising a dark and brooding first movement, a short scherzo 2nd movement, an elongated outpouring of slow and melancholy music for a 3rd movement, and passionate and climactic writing in the finale.
Beach's style is often reminiscent of Rachmaninov, especially in the way she chooses to use the piano – it is symphonic, virtuosic and by no means an 'accompaniment'. Her long melodies for the violin are also strenuous for the player, but hugely satisfying. The last movement does finally bring us to a triumphant conclusion in the major key.
Her miniatures are of a softer nature. Nonetheless, there is passionate, heart-on-sleeve writing evident in both the Romance and the Invocation. They are beautiful, sincere and highly enjoyable works both for listener and the player.
Clara Schumann's Three Romances are more like 3 short sketches, each with its own distinctive character and only the first following the more traditional style of a 'romance', that of a slow and tender song. The 2nd romance is fleeting in feel with a joyful middle section and a witty, pizzicato ending. The 3rd romance reminds me in some way of her husband's style of song writing, with a rolling piano accompaniment and long, eloquent line in the violin part. The harmonic content is not complex, but is hugely engaging.
I hope audiences will enjoy all these pieces and that they will all soon become part of the canon of established repertoire, where they deserve to find their place.
Tasmin Little's CD of music by Dame Ethel Smyth, Clara Schumann and Amy Beach is released on the Chandos label on February 1st.