An abundance of personality combined with period-instrument clarity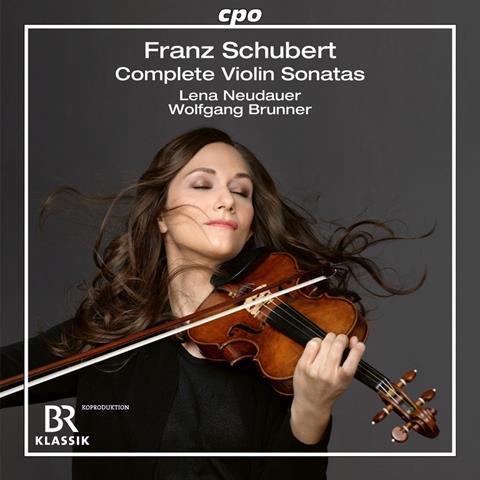 The Strad Issue: May 2022
Description: An abundance of personality combined with period-instrument clarity
Musicians: Lena Neudauer (violin) Wolfgang Brunner (fortepiano)
Works: Schubert: Complete Violin Sonatas
Catalogue number: CPO 555 152-2
These elegant performances feature clear, warm-toned playing from Lena Neudauer on her gut-strung Guadagnini, with judicious use of vibrato. There are also two fine old fortepianos, a Franz Münzenberger of 1810 and an 1830 Conrad Graf.
Wolfgang Brunner plays the Münzenberger for the first three sonatas (designated sonatinas on the whim of their publisher). The recital starts with the Third in G minor. The players open with a snap, after which the severe first subject melts beautifully into the warmth of the second, while in the Andante they produce a joyful outburst in the central B major section. In the Andante of the D major (no.1) Brunner plays a cadenza, in which the necessarily clipped notes of the Münzenberger hang in the resonant acoustic, and the final Allegro vivace is a gleeful dialogue between the players. Neudauer's ferocious first entry in the A minor Sonatina (no.2) sets up the drama to follow.
For the A major Sonata, also known as the 'Grand Duo', Brunner switches to the Conrad Graf, with its richer and more sustained sound. Neudauer's sultry playing of the opening melody, nicely contrasting with the more muscular writing, suggests we are edging into more Romantic sensibilities. The insouciance of the Andantino gives way to an almost operatic central section, and the finale is a thoroughly theatrical entertainment. The recording is close and excellently balanced.
TIM HOMFRAY