An Argentine concerto steals the show in this post-lockdown project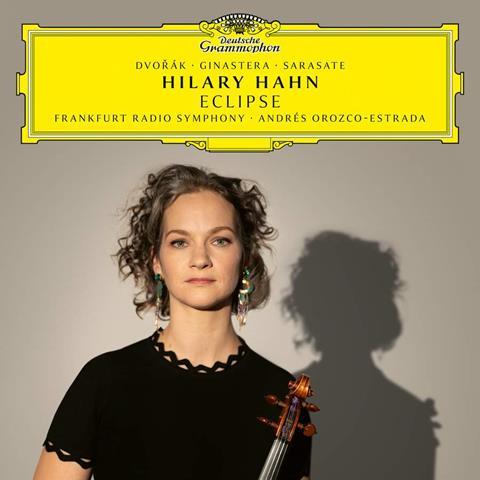 The Strad Issue: February 2023
Description: An Argentine concerto steals the show in this post-lockdown project
Musicians: Hilary Hahn (violin) Frankfurt Radio Symphony/Andrés Orozco-Estrada
Works: Dvořák: Violin Concerto. Ginastera: Violin Concerto. Sarasate: Carmen Fantasy
Catalogue number: DG 4862383
Eclipse
Hilary Hahn recorded Eclipse around the middle of 2021, after a year's self-imposed sabbatical and then the one enforced by Covid-19. In the booklet notes she admits having had misgivings ahead of the sessions, since the live performances planned ahead of going into the studio had fallen by the wayside. In the event, it's Dvořák's Concerto, which she has played for many years, that is the least satisfying. Though her technique is unshakeable and there's no lack of fire, there could be more colour and stomp in the outer movements, more warmth, sway and charm in the slow movement. And, though the orchestra sounds well balanced, the mix could benefit from more instrumental detailing.
The eye-opener here is the Ginastera – bold, innovative, gnarly – and new to Hahn. The first movement comprises a cadenza followed by six Studies that present a compendium of chords and other finger-twisting multiple-stoppings. The fifth study, for harmonics, here sounds brilliantly pointillistic yet atmospheric, eerie yet glinting. The third movement's scherzo section is alive with nocturnal detail from soloist and orchestra, and in the movement's second part, an unforgiving perpetuum mobile, Hahn displays almost unimaginable control and stamina.
Sarasate's Carmen Fantasy – also new to Hahn – is a colourful sweetener, but it may not quite erase the impact of the Ginastera.
EDWARD BHESANIA