Works by Arlen, Barber, Bernstein, Brel, Brown, Dvořák, François, Grieg, Kaempfert, Legrand, Loiguy, Morricone, Prokofiev, Puccini, Revaux, Smetana, Villa-Lobos and Williams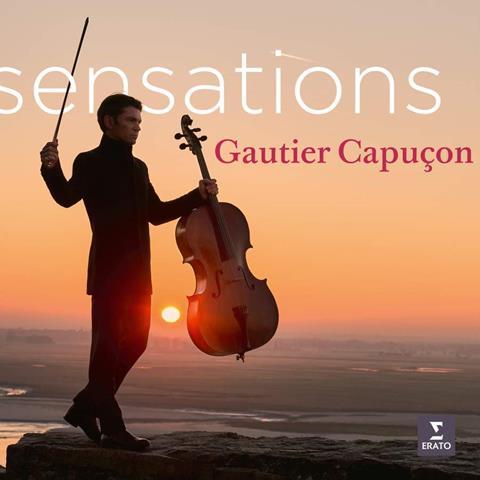 The Strad Issue: January 2023
Musicians: Gautier Capuçon (cello) Jérôme Ducros (piano) Fatma Said (soprano) Lucienne Rencaudin (trumpet) Orchestre National de Bretagne/Johanna Malangré; Ensemble Capucelli
Works: Works by Arlen, Barber, Bernstein, Brel, Brown, Dvořák, François, Grieg, Kaempfert, Legrand, Loiguy, Morricone, Prokofiev, Puccini, Revaux, Smetana, Villa-Lobos and Williams
Catalogue number: ERATO 9029615713
Sensations
On the one hand, Gautier Capuçon produces commanding performances of Haydn and Shostakovich cello concertos with front-ranking orchestras, and operates a class of excellence in Paris, where his comments on his students' playing are detailed and perceptive. On the other, he is a great populist of the cello, making a wide range of music available that caters for all tastes. This volume is a case in point, and the perfect Christmas stocking filler for those who like a good melody served with consummate artistry.
Capuçon certainly manages to make this programme, which is dominated by somewhat sentimental fare, sound surprisingly effective, his glorious control of the bow serving these well-known themes from films and popular singers with seamless legato lines. Jérôme Ducros is an elegant partner in the piano arrangements, while the orchestral contribution is warm and well-honed.
There are a few more lively items, such as Bernstein's Mambo, where Capuçon is joined by former students from his class of excellence, and they also lend a hand in the fifth of Villa-Lobos's Bachianas Brasilieras with Fatma Said as a wonderfully expressive soloist. Yet, even though Capuçon has established a reputation as an ambassador of the cello, this release seems to tread old ground. I wonder if future projects could be more ambitious, showcasing contemporary techniques and exploring the sheer diversity of repertoire at his disposal.
JOANNE TALBOT