The Fondation Gautier Capuçon will help young performing musicians on the brink of a professional career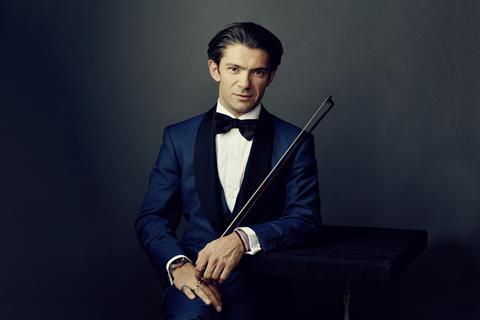 French cellist Gautier Capuçon has launched the a new foundation to help support exceptional young artists pursue their musical careers.
The Fondation Gautier Capuçon aims to further cement Capuçon's commitment to music education and charitable organisations during the unprecedented times presented to classical musicians during the time of Covid.
He says, 'I know how difficult it is to access a career as a classical musician and the pandemic we are going through has only made matters worse.'
The foundation aims to help exceptional young musicians in France and abroad during their studies and to support them in the first steps of their career. Three areas of support will be offered to recipients: scholarships for string players and pianists between the ages of 18-25 to pursue musical studies, concert opportunities with established artists, and recordings in partnership with Warner Classics.
Capuçon will serve on the artistic advisory board along with colleagues pianist Frank Braley and the conductor Alain Altinoglu. The first laureate of the foundation is French pianist Kim Bernard, with his debut recording set for release in autumn 2022.
The foundation runs alongside Capuçon's existing work in education, including the Classe d'Excellence de Violoncelle at the Fondation Louis Vuitton in Paris, a series of public masterclasses for encouraging young cellists, and Orchestre à l'École Association, which brings classical music to more than 40,000 school children across France. Capuçon performs on the 1701 Goffriller cello 'The Ambassador'.