Cello stars amid a constellation of other soloists in passionate performances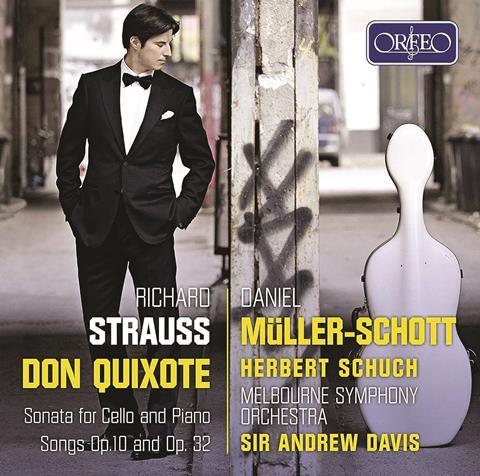 The Strad Issue: November 2019
Description: Cello stars amid a constellation of other soloists in passionate performances
Musicians: Daniel Müller-Schott (cello) Herbert Schuch (piano) Melbourne Symphony Orchestra/Andrew Davis
Works: STRAUSS Cello Sonata op.6; Zueignung op.10 no.12; Ich trage meine Minne op.32 no.1 (arr. cello and piano); Don Quixote
Catalogue Number: ORFEO C 968191
The freshness of youthful Romanticism in Strauss's Cello Sonata is immediately intoxicating. Composed in 1883 when he was only 19, the melodies seem to rush from his pen with an unstoppable energy. Alongside the horn-like figurations of the Finale's main theme, the soaring leaps in the Andante would become trademark characteristics of his mature style.
This dynamic performance from Daniel Müller-Schott and Herbert Schuch brings great passion and sensitivity to the score, qualities also poignantly reflected in the duo's tender rendition of the song 'Ich trage meine Minne'.
Müller-Schott is no less compelling in a live recording of Don Quixote. His approach balances expressive warmth with lean classical elegance. He seems completely under the skin of this colourful score, striking exactly the right pose in the nostalgic, melancholic mood of the closing section of the work.
Needless to say, his partnership with the Melbourne Symphony Orchestra is extremely impressive. Conductor Andrew Davis is certainly in his element here, relishing every opportunity to project the more fantastical visions of the eccentric knight with lots of vivid detail, all captured in a clear recording. The cello is certainly one of the main stars in this process, but many of the other instruments also have to assume the dual roles of soloists and orchestral players, and each of them does its bit with complete assurance.
JOANNE TALBOT