Ahead of his new album release on 2 September, the cellist speaks about the joys and challenges of transcribing Edvard Grieg's third Violin Sonata and folk songs for cello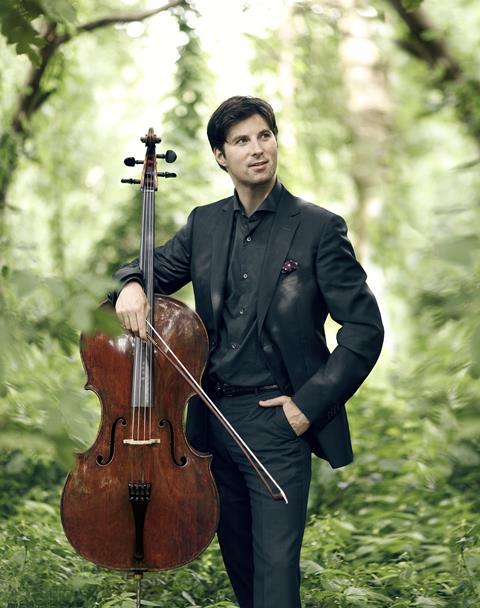 Read more Featured Stories like this in The Strad Playing Hub
When did you first discover these works by Grieg, and why did you decided to transcribe them for cello?
In the mid-90s I came across the Grieg Cello Sonata when I had lessons with the wonderful Swedish Cellist Frans Helmerson. I was immediately struck by the beauty and passion of the piece and 'secretly' started to study it for myself.
A lot of Grieg's works are reminiscent of traditional Norwegian folk music, including frequent allusions to the unique nature of the Hardanger fiddle. How did you manage to retain these folk elements on cello?
I feel those reminiscences have to remain in some kind of 'folk style'. So many composers have been inspired by folk themes, such as Schumann's 'Folk Style Pieces' or chamber works by Haydn, Brahms or Dvořák. One must experience a mixture of rustic elements paired with the sophistication that all these composers have reached. The contrasts make it so wonderful.
What were the biggest challenges for you transcribing violin works and song for cello? Some artists have difficulty deciding what register to place certain passages - was this the case for you?
Absolutely. It is always a kind of struggle, where to place the cello voice in combination with the piano. In Grieg's music I sometimes changed things even during the recording, when I felt some register is even more convincing, in both the third Violin Sonata and the beautiful songs.
Finally, your favourite piece on the new album that you'd recommend people to listen to.
It is not easy to point out just one since I truly love all of them. But I would say, maybe the most exciting could the third Violin Sonata since I have never recorded the work as a whole on the cello. The cello just brings in even darker qualities and I love the moments, when piano and cello 'melt' together and express the music as one voice.
Daniel Müller-Schott and Herbert Schuch's album 'Edvard Grieg: Music for Cello' is available on Orfeo and BR Klassik from 2 September 2022.