Joanne Talbot treks all the way to Fairfield Halls, Croydon, on 12 January 2020 to see the cello sensation perform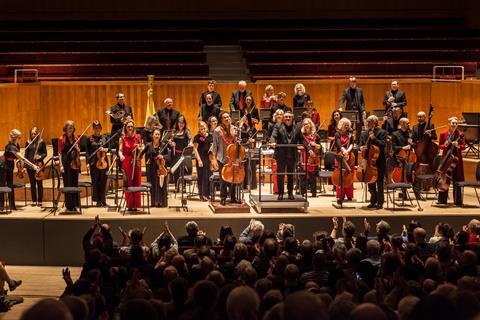 Inspiring young players is a core theme for all orchestras these days, and in this regard Sheku Kanneh-Mason is a true ambassador, his example honoured here through the presence of a large cello ensemble of schoolchildren who gave an enthusiastic pre-concert performance in the foyer. It proved to be an effective entrée for the London Mozart Players' programme; it had a distinctly French theme, opening with Mozart's 'Paris' Symphony, given a well-characterised and strongly articulated rendition under conductor Jaime Martin. Following this came Saint-Saëns's First Cello Concerto – a work that is notable for its charming melodies and enormously infectious joie de vivre. There are plenty of virtuosic passages for the cellist to display his or her prowess with cascades of double-stops, arpeggios and ascending false harmonics. The Concerto leans to both Classical and Romantic gestures and in this performance Kanneh-Mason managed to encompass these two sides to the work, bringing much intelligent nuance to his solo part, and mastering with technical ease all the challenging passages.
At times, the opening-theme triplets weren't always evenly delineated, and Kanneh-Mason has a tendency to deliver repeated melodic phrases with insufficient variety of timbre or dynamics. But these are small quibbles, for this was a really well-honed performance with all the requisite 'champagne' sparkle to bring Saint-Saëns's music to life.
JOANNE TALBOT