Charlotte Gardner hits Switzerland to hear the young players perform on 11 September 2019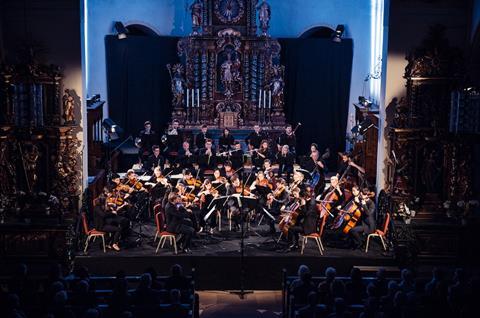 It's unusual to begin studying a long-written musical work with no existing sounds whatsoever in your head. However that's often the state of affairs for the international students of the two-week Zermatt Festival Academy, coached by members of the Berlin Philharmonic's Scharoun Ensemble. A large proportion of the chamber music they perform publicly after just three masterclasses per piece is rarely heard, non-recorded repertoire unearthed by the Berliners precisely to get the students to think for themselves.
Take the strings element of the programme: the op.62 Octet by Brahms's barely remembered contemporary and compatriot, Ferdinand Thieriot, for string quartet, double bass, clarinet, bassoon and horn; Sciarrino's arrangement for viola, flute and bassoon of the Adagio from Bach's Sonata BWV1029 for gamba and harpsichord; Boccherini's Quintet no.5 for oboe and string quartet; and Sibelius's septet arrangement of En Saga for string quartet plus double bass, flute and clarinet.
Their newly minted interpretations were staggeringly convincing, too. Beyond a feast of dramatic atmosphere and colour in the Sibelius, perhaps most striking was the monster-sized, five-movement Thieriot Octet programmed as the grand finale: a quirky, multifaceted piece whose switching moods and styles were realised with style. Highlights included Karajan Academy cellist Simon Eberle's creamily lyrical fourth movement solo, and its segue into an amorous duet with clarinettist Joel Cardoso. Also impressive was the polished, period-aware playing from violist Julia Pałęcka across the opening Sciarrino, and the chamber awareness and loving sobriety with which she, flautist Aliya Vodovozova and bassoonist Francisco Ventura matched tones and curled their interweaving lines around each other.
What I'd love to see next is some UK students applying to this extraordinary orchestral training ground.
Charlotte Gardner