Tim Homfray gives his thoughts on the performance at London's Royal Festival Hall on 14 January 2022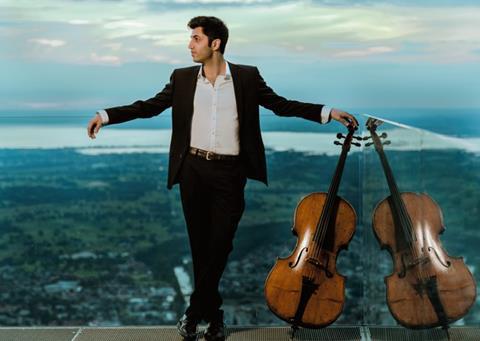 The Austrian–Iranian cellist Kian Soltani launched into Shostakovich's First Cello Concerto with a kind of dogged energy, his tone gritty and his bow biting into the strings. This was a high-octane performance from the outset, and was full of nervous tension. Soltani was technically impeccable at full tilt, as Shostakovich relentlessly piles on the challenges. The guest principal horn Nicholas Mooney was a fine ally in the prominent solo horn part, particularly in the latter stages, as the orchestra fell away and left them in energetic duet. Soltani brought great lyrical expression to the long cantilena of the second movement, and deftly developed its great span as it progressed toward fortissimo passion against quiet strings, and on to the uncanny purity of his harmonics, weaving Shostakovich's wistful melody in partnership with the celesta.
The third-movement cadenza uncoiled steadily from its quiet opening through impeccable two-part counterpoint to impassioned rhetoric at its climax. The finale was a ferocious dance, with compulsive power and a kind of jubilation, with the LPO and Marin Alsop in vibrant accord. This was, in all its moods and colours, and its technical flamboyance, a remarkable performance.
The London Philharmonic Orchestra began the concert with an assured and compelling performance of Samuel Barber's Symphony in One Movement op.9 and concluded with a fine account of Brahms's Fourth.
TIM HOMFRAY