Tim Homfray ventures into London's Wigmore Hall on 21 June 2022 for the recital of Schumann, Valentin Silvestrov, Enescu and a set of Persian folk songs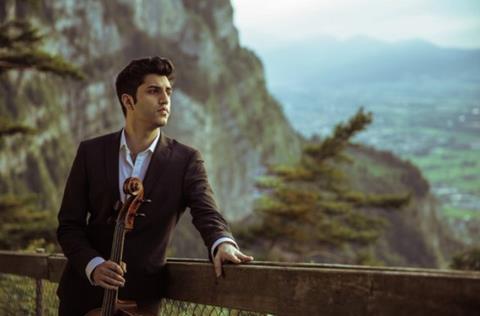 Kian Soltani opened his eclectic programme with Schumann's Adagio and Allegro in A flat major, with rhythmic élan in the Allegro and conversational exchanges between the instruments. He followed it with the Ukrainian composer Valentin Silvestrov's Postludium, a calm, other-worldly meditation, which segued directly into Schnittke's First Cello Sonata. In the first movement Soltani was questioning, quiet and fluent. In the manic moto perpetuo Presto, Pilsan's loud interjections (as directed) all but drowned out Soltani's sotto voce scurrying, in a reading of relentless emotional intensity. Soltani was keening, gently probing in the Largo finale, before rising to a fierce cry sounded with fast vibrato and falling back to long, beautifully controlled harmonics.
Pilsan opened after the interval with Enescu's Romanian Rhapsody no.1, an energetic virtuoso romp in which he was clearly enjoying himself, after which Soltani returned for a set of seven Persian folk songs arranged by Reza Vali for the two of them. They were variously simple, eloquent and plaintive, often flecked with arabesques. An up-tempo dance, 'Love Drunk ("Mastom-mastom")', was earthy and decidedly tipsy, and the final 'Folk Song from Khorasan' was a muscular affair, with Pilsan at one point plucking the piano strings. Piazzolla's Le grand tango was noble, rhythmically agile and by the end filled with infectious energy.
TIM HOMFRAY