Tamsin Waley-Cohen's new album of solo works by Bartók, Penderecki, Benjamin, Carter and Kurtág pushed the violinist to the physical and emotional extremes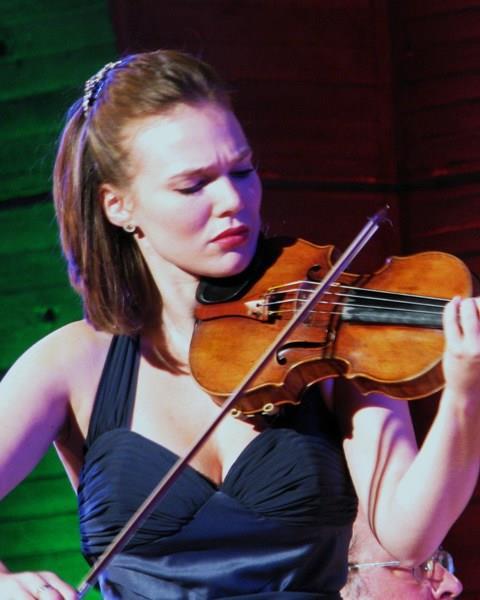 Preparing for a recording is always a daunting task for me, yet preparing for SOLI was much tougher than any recording project I had done before, largely because it is a solo album. While pianists may be used to this, for a violinist, working in isolation is really quite rare. Working either with an orchestra or conductor, or in a chamber music or recital setting, there is collaboration and dialogue, and, when the red light switches on, in those situations I am not completely alone.
Is one ever completely alone though with music? In addition to some of the works on this disc being on the edge of technical possibility, the emotional demands made by many of pieces are extreme. Every day in my practice I would try to delve deeper and deeper in to the thoughts, the feelings, to absolutely get inside the minds of the composers. Through the scores, I was searching to know them better every day, and to feel and to live the often complicated emotional content, the better to understand how to communicate that through sound to the listener. But of course, this is all in my head, no-one is really there with me in the practice room. And questioning myself as always, I would think, am I even along the right track at all? Perhaps I have misunderstood, missed a vital clue. Working with colleagues, we arrive at decisions and interpretations together, but here, it was just me. Re-examining and re-thinking with a healthy level of doubt can be no bad thing for artistic exploration, but it is often hard to live with, and has to be kept in check, not to reach a destructive level.
I went to play to Stephen Kovacevich, who is a wonderful mentor and friend. As a pianist, any violinistic technical difficulties were irrelevant to his reading of the score, only seeing the music itself. He gave me huge freedom by pushing me further and further, beyond what I thought was possible, in terms of sound, expression, and fury and tenderness alike, never allowing me to give up or to doubt my instincts.
Once we began the recording itself, being alone in the hall was in part wonderfully freeing and nerve-shreddingly exhausting. With no one to balance with in the hall, there is no one to deflect nerves, or give an energy boost, or make a silly joke, or, mid-take, take the phrase in an unexpected direction. All of that has to come from within myself. I love being alone with the violin and music, as it is the ultimate soul searching communion for me, but I also felt very exposed. The balance between freedom and passion and the technical perfection we expect on disc is a hard taskmaster. And so, through the recording process, I would push myself to take more risks, to ask for more expression from every note, until at the end of each day I felt completely emptied.
Having said all this, I owe huge thanks Nick Parker who brilliantly produced this disc, gave me great support when it was needed. He knew when just to let me play (once saying, 'I think we need to take break now, it's been three hours'), when to push me, when to diffuse frustration or nerves. But still, the moment I put bow to string, I can only rely on myself, and must hold myself to account.
Tamsin Waley-Cohen's new album SOLI is out now on Signum Classics.
Photo: Bea Pole-Boker
Subscribe to The Strad or download our digital edition as part of a 30-day free trial. To purchase single issues click here.