In a special tribute to Ida Haendel, we are republishing some archive content related to the late violinist. Here is she is, explaining why the Brahms concerto is such a demanding and an inspirational piece of music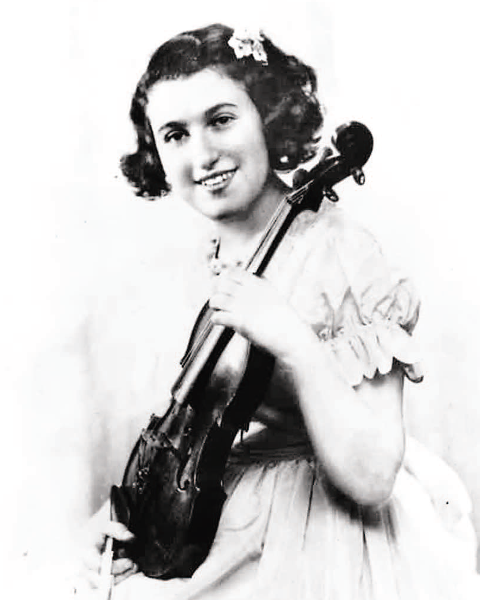 I gave my first public performance of Brahms's Violin Concerto when I was nine years old. It was in September 1938, at a Proms concert with the BBC Symphony Orchestra under Henry Wood. I probably didn't understand it: you can't expect a child to understand a genius like Brahms. I was using pure instinct, and that is exactly what you need to play his works. It's something you are born with. If you don't feel it in your soul, on an emotional and intellectual level, then it can't be taught. You can't tell anyone how to do it if they don't have the right capacity and instinct.
It was when I was about 20 that I started to evaluate the Violin Concerto properly, watching other performances and studying the score. I came to the conclusion that a lot of the things I had done instinctively were OK, although in some places I changed my interpretation to create more impact.
You must have everything to play Brahms properly. The Violin Concerto is hugely powerful, but at the same time very moving and lyrical. To play it beautifully, you have to have a very sensitive spirit and soul. The second movement is so romantic, it brings tears to my eyes every time I play it. If you can't bring out the emotion in this music, you should not be playing Brahms at all. But at the same time you need tremendous power and a big sound. A weak performer cannot play it – perhaps you could get away with it with Mozart or Beethoven but not with Brahms. It is very masculine music and if you are a weak female, you can't do it justice. That does not mean to say women can't play Brahms – women can be very strong.
When I get a great conductor, it makes a big impression on me. There are not many truly excellent maestros but I have had the privilege to work with a few – Otto Klemperer, Simon Rattle, Sergiu Celibidache. A mediocre conductor can ruin the whole performance. In every big concerto, the orchestra plays the opening bars. You have to have an inspirational beginning, otherwise it kills you. A good opening inspires you to continue. Klemperer was the best for Beethoven, and for Brahms I very much admired the power and the lyricism of Celibidache.
When I recorded the Brahms Concerto with Celibidache and the London Symphony Orchestra in 1952, something extraordinary happened. He had a reputation for being one of the most demanding conductors and was always very critical, never happy with the results. But whatever I did, he accepted. Not once did he say, 'Ida, why don't you try it this way?' Either he agreed with me or there was some other reason, but I played and he followed me. It was a great honour, a compliment and a surprise. I still don't understand it and I am proud of that to this day.
Interview by Femke Colborne
Photo: Ida Haendel aged around 20 courtesy Giselle Brodsky