The 'grande dame of the violin' had a seven-decade career in performing, recording and teaching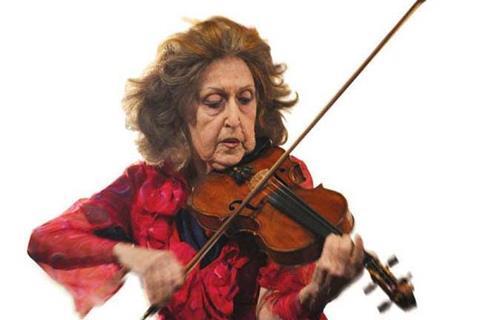 Ida Haendel, the Polish-born British violinist, died on 30 June. Often known as the 'grande dame of the violin', she enjoyed a virtuosic seven-decade career as a soloist, released many best-selling recordings and sat on the juries of several notable competitions.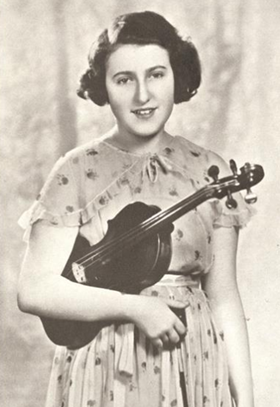 Haendel was born in Chelm, a small town in provincial Poland. The exact year of her birth is disputed; some sources say 1923 while others give 1928. In a 2004 interview Haendel stated that in 1937 'the agent Harold Holt wanted to present me at Covent Garden as a prodigy, a Sunday afternoon concert, with Thomas Beecham. Then the council said no child under 14 is allowed to appear. My father and Mr Holt made up a story and said I was 14, and that's what is recorded ever since.' However, The Strad's review of the concert ('definitely something outstanding even in this age of prodigies') was accompanied by the photo to the left, which suggests Haendel may have been older than the nine years she claimed in 2004.
Haendel first picked up her father Nathan's violin at the age of three and soon afterwards began studying at the Chopin School of Music in Warsaw. She was awarded a grant from the B'nai Brith philanthropic organisation to study in Paris, having impressed violinist Bronislaw Huberman while playing at a reception in his honour.
She subsequently studied with Carl Flesch, and occasionally with George Enescu in Paris. 'They were as different as day and night,' she recalled to The Strad in a 1986 interview. 'In approach, Flesch was very much the violinist. He took care of all faults. If somebody could not overcome certain technical difficulties he was the one to facilitate that, and he would work out particularly intelligent fingerings. He was an extremely professional, experienced violin teacher. Whereas Enescu would embrace just everything. He really analysed the depths of a composition and was intellectually very profound, on a higher level in my opinion than Flesch.'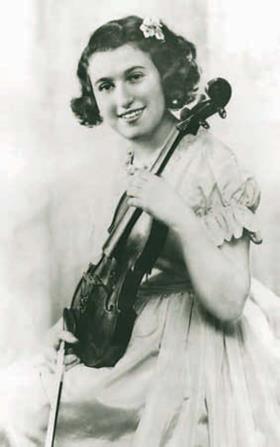 In 1935 Haendel competed in the inaugural Henryk Wieniawski Violin Competition, where she came seventh overall; Ginette Neveu came first, with David Oistrakh second. Despite being ten years older, Neveu was her contemporary in Carl Flesch's class; in 2009 she recalled her first impressions: 'I saw this tall, almost masculine-looking lady and I began to giggle. She was about 16 or 17 and I was 7. I said to my father, "I wonder what this creature could show." Then she began to play Wieniawski's Concerto in F minor, and I stopped smiling. The impact was enormous – like a volcano. I said, "Oh my God: this is the greatest performance I've ever heard." That was my introduction to Ginette Neveu…. It was not the volume of her sound that mattered. It was the tremendous assurance. A lot of people have played this concerto since, with difficulty. She attacked it with such magnitude, but not of sound. The attack was so masterful and that was what mesmerised me.'
Haendel played the Brahms Violin Concerto at the Proms in 1937, beginning a lifelong association with the festival; she made 68 appearances overall. She made her recording debut in 1940 and played for the British troops during the war, also performing in Myra Hess' National Gallery concerts. After the war she began to develop an international reputation, touring South America and Asia. She made annual tours of Europe, and from 1952 to 1989 lived in Montreal, where she became a well-known part of Canadian cultural life. In 1973 she became the first Western soloist invited to China following the Cultural Revolution, performing with the London Philharmonic.
Read: Sentimental Work: Ida Haendel on the Brahms Violin Concerto
Read: Ida Haendel's first appearance in The Strad, 1937
Watch: Ida Haendel gives masterclass at the Royal College of Music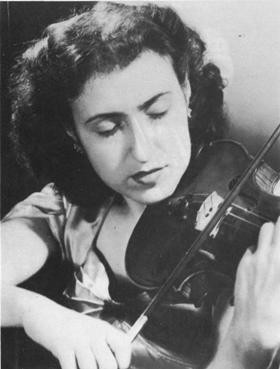 Among Haendel's numerous awards was the Sibelius Prize which she received in 1982, having previously received a letter from the composer praising her recording of his Violin Concerto: 'I congratulate you on the great success, but most of all I congratulate myself, that my concerto has found an interpreter of your rare standard.'

For most of her career Haendel played a 1699 Stradivari violin. 'Most good instruments are built rather heavily,' she said in 1986. 'I was very lucky to find this one. It has a very beautiful sound and is a lovely-looking instrument. A lot of people think it is one of the best. It doesn't have an extremely loud sound, but then I never thought that the violin should be like an explosion!' Haendel was made a Commander of the British Empire in 1991. She received an honorary doctorate from the Royal College of Music in 2000 and from McGill University in 2006. She was the subject of a documentary, The Haendel Variations, in 2018, which brought together footage from between 2009 and 2017. Among other topics, she talked about her work with the conductors Charles Munch and Sergiu Celibidache, the cellist Mstislav Rostropovich, violinist Isaac Stern, and her time as the violin teacher of David Garrett. In later life, she split her time between London and Miami, where she was actively involved in the Miami International Piano Festival.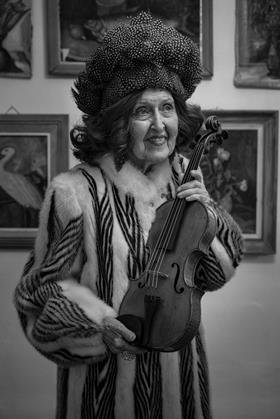 Watch Ida Haendel performing Sibelius's Violin Concerto with the Montreal Symphony Orchestra conducted by Franz Paul Decker in 1981 below: