An ambassador for two charities, cellist Raphaela Gromes shares how musicians can use their skills to help those in need during difficult times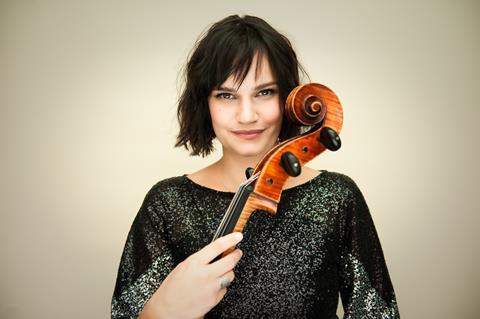 Can you tell us about the two charities for which you are an ambassador?
SOS Children's Villages does far-reaching work worldwide: They give children in need a home, a family and education in a very thoughtful and loving way. Moreover they support poor families and have local projects to meet the special needs of the people living there, which include clean drinking water, medical supply and medicine.
I´m also an ambassador of the José Carreras Leukaemia Foundation, which aims to make leukaemia curable. They build transplantation units and hospitals, invest money into research for treating and curing all kinds of blood cancer, as well as support the families of the patients.
My father was diagnosed leukaemia in 2018 and was treated in a José Carreras Transplantation Unit in Germany. Since then I know the very important work they are doing. Even if my father didn´t survive this horrible illness I still support the fight against leukaemia and wish nothing more than that it becomes curable one day so that families don´t have to suffer so much from it.
The bond to the SOS Children's Village isn´t as deep, but of course I know them and their fantastic work since my own childhood - where I also experienced how important music can be in difficult living situations. This is why I love working with children and bringing music into their lives, because I know about the comforting and healing power of music.
How do you believe you can help people in need through music making? In what ways are you using music to help?
Of course there is the easy way to give charity concerts where you collect money and maybe raise awareness and convince people to donate to worthy projects. Moreover the music itself can develop a strong and powerful positive impact on people; it can give motivation, comfort, inspiration, hope and joy.
On concert tours with my piano partner Julian Riem, whenever possible we visit a SOS Children's Village to make music with and for them. One time, we had the special oppurtunity to be able to stay three days in a village in Lebanon to give a music workshop. This was such a intense time, we played, danced, sang and clapped with them. We even did some choreography. It was deeply touching how concentrated and intense the children worked, how they developed self-conciousness and grew beyond themselves. We were overwhelmed by how proud and happy the children were in a final performance and how their eyes lit up. Some of them told us that it was the happiest time of their life.
German cellist Raphaela Gromes is signed to Sony Music Classical and released her latest album 'Imagination' last year. She is a winner of the Opus Klassik award, has played under the musical direction of Kent Nagano, toured through the US and South Korea and is preparing her upcoming Central America tour. She is ambassador for the SOS Children's Villages Worldwide and for the José Carreras Leukaemia Foundation.