Sara Dragan has been awarded 1st prize in the Senior Category at the 2019 Novosibirsk International Violin Competition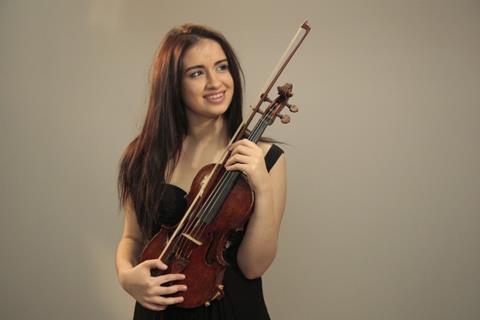 The 20-year-old Polish violinist Sara Dragan has been awarded 1st prize in the Senior Category at the 2019 Novosibirsk International Violin Competition – in Novosibirsk, Russia. She will receive 65,000 roubles (approx US $1,000)
A student of the competition's Jury Chairman, Zakhar Bron, Dragan is a former 1st prize winner at the 2018 Lipinski and Wieniawski International Competition for Young Violinists, where her teacher also served as Jury President. She was also awarded 1st prize at the 2017 'Young Paganini' International Violin Competition, in Legnica, Poland - a competition founded and organized by her mother, in which Bron's then-teaching assistant, Stefan Tarara, sat on the jury.
2nd prize of 50,000 roubles (approx US $780) in this year's Senior Category went to the 21-year-old German violinist Laura Handler, who is also a student of Zakhar Bron.
1st, 2nd and 3rd prizes in this year's Junior Category were awarded to Teo Gertler, Laura Koster, Ivan Kerbiou – students at the Zakhar Bron Academy.