Violinist Inés Issel shares what inspired her to study at the Reina Sofía School of Music in Madrid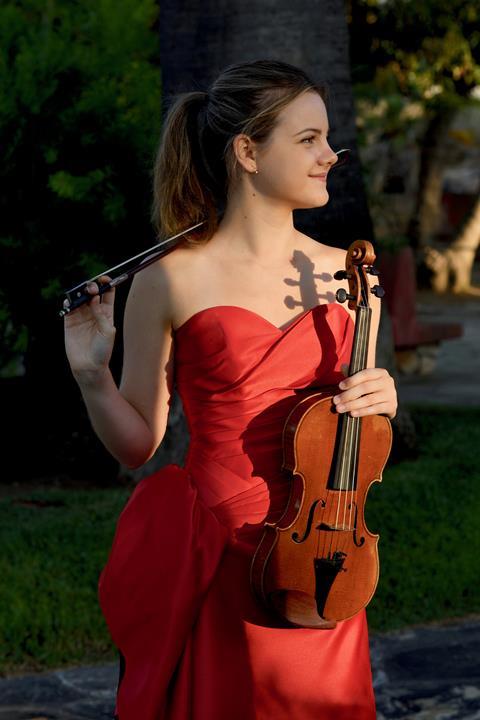 The Reina Sofía School was the best option for me for many reasons. Not only was it the nearest major school to my home city, but it is renowned for inviting the best artists and conductors in the world, hosting masterclasses with international soloists and having world-renowned teachers. I started at the school in 2011, and they kindly supported me through high school in parallel with my studies. So I know everything and everyone here! I have been with Zakhar Bron ever since. He has given me a solid base and knowledge of the violin and has made me the musician I am today.
What is most special about the school is the opportunities it offers its students. We get lots of stage experience, which is very useful for competitions. We also have the chance to play across Madrid, such as at the Royal Palace or Spain's national auditorium. One of my fondest memories was our orchestra tour across Bratislava, Budapest and Vienna. Our soloist was playing the same concerto I was preparing at the time, so it was an invaluable experience to hear it from the other side.
The school's environment is very joyous and friendly – peers and faculty alike. They pay attention to every student's needs and schedule our weeks for us. We are exposed to every element of performance, whether that's chamber, orchestral or solo playing. Having input from so many great tutors and hearing many interpretations also helps us to create our own style of playing. The school has taught me a good sense of organisation and balance, not only in music but also in life more generally. With such wonderful people around you, it makes you want to reach the top and always give your best. You take a huge step forward when studying here, which helps you plan for the career that awaits you.