The violinist previously held a position as concertmaster of the Indianapolis Symphony Orchestra for more than ten years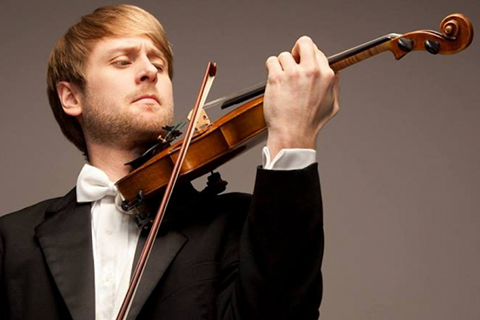 The Carmel Symphony Orchestra, based in Indiana, USA, has appointed the 41-year-old violinist Zachary DePue as its new concertmaster. De Pue, who resigned as concertmaster of the Indianpolis Symphony Orchestra in 2018, having served in the position for over a decade, was a CSO guest artist earlier this year, joining the orchestra for its performance of Vivaldi's 'Four Seasons'. He has been working as a guest concertmaster and performer since leaving the ISO.
The youngest of four violinist brothers who make up the DePue Brothers Band - an ensemble blending bluegrass, classical, jazz, blues and rock music - DePue graduated from the Curtis Institute of Music in Philadelphia, where he served as Concertmaster of the Curtis Symphony Orchestra. He performed in the first violin section of the Philadelphia Orchestra for five years and was a founding member of the Indianapolis Symphony Orchestra's first ensemble-in-residence, the crossover trio Time for Three, with whom he performed for 15 years and introduced new audiences to the symphony experience. He performs on a violin made in 1846 by Giuseppe Rocca of Turin, Italy.
Read Indianapolis concertmaster Zach DePue resigns
'Carmel Symphony Orchestra is absolutely thrilled to announce that Zach is joining us and bringing his energy, his warmth, his versatility and his overall musical passion to our orchestra and to our community,' CSO Artistic Director Janna Hymes told the Hamilton County Reporter.
'I am incredibly honoured and thoroughly delighted to join Carmel Symphony Orchestra as Concertmaster,' DePue said. 'The CSO has a decades-long reputation of musical excellence, and I cannot wait to contribute to this nearly 50-year tradition of quality. Moreover, we're going to have fun while making music, and we're going to share that fun with our audiences at the Palladium and other venues. Here's our invitation to Central Indiana music lovers to make their plans now and join us for our upcoming season!'